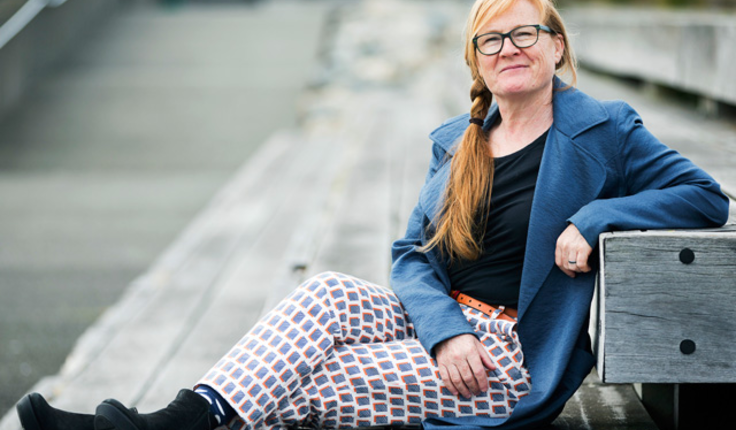 Groundbreaking landscape architect Megan Wraight will be farewelled at a private funeral tomorrow and NZILA Tuia Pito Ora President Brad Coombs is suggesting the landscape architecture and design professions pay tribute to the Wraight + Associates founder at the same time.
"Because of Covid restrictions, Megan's family has to keep tomorrow's funeral small and private.
"I'd like us as a design community to join in two minutes silence at 11am, to coincide with the start of her funeral, to show our respect and appreciation for this remarkable woman.
"In groups or as individuals, wherever we are, but preferably within one of Megans' many projects around the country, I'd ask us to stand in silence as her service begins and take time to think of Megan, her family and friends, and the extraordinary impact she has had on this country."
Megan died on Monday after a spirited battle with cancer.
Close friend and colleague Nicole Thompson says they hope to hold a memorial service for Megan when gathering restrictions are lifted.
Brad Coombs says the NZILA Tuia Pito Ora is looking for lasting ways to remember and pay tribute to Megan and her work.