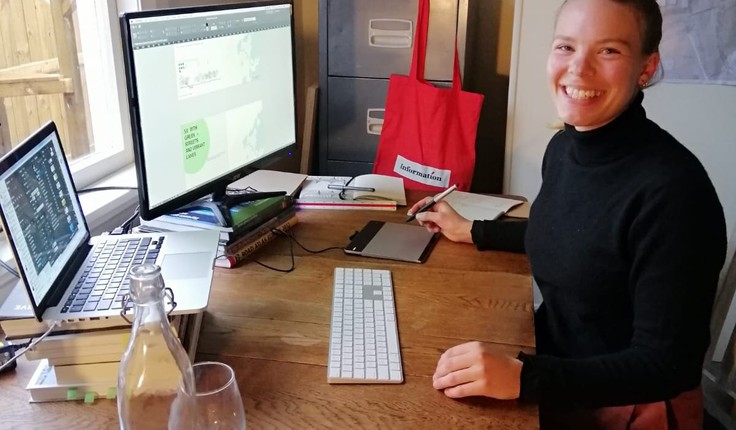 Linnea Jacobsen is a Danish landscape architect who had always had a hankering to visit New Zealand.
During the final year of her Landscape Architecture and Urban Design course in Copenhagen she was accepted for a student exchange spot at Lincoln University in 2015.
She loved it so much she returned to work at AitkenTaylor and has been there ever since.
LAA: Why landscape architecture?
LJ: I grew up with a plant-loving horticulturist mother and I have always been interested in Architecture, but it was a trip to Mexico that sparked my interest in how we build and use public spaces. Seeing how Mexicans socialise, dance and eat in their public squares was a stark contrast to the reserved attitudes of cold Scandinavia. I realised that the benches were also facing in towards the middle, where as ours were facing outwards and spaces far apart. 
LAA: Why New Zealand? Why did you decide to settle here?
LJ: It was my partner. He had fallen in love with the country before I met him, and was in the process of applying for a residency visa to New Zealand when we got together. He's now a New Zealand Citizen and I'm very happy that he wanted to show me all that New Zealand has to offer. 
LAA: What are the major differences between landscape architecture in Denmark and in New Zealand?
LJ: There are three major differences:
In Denmark we design for the 'soft' road users, pedestrians, cyclist and multi modal. The idea is to design for "us", and we are all pedestrians first before we get to our destination, or to our car. Legally pedestrians and cyclist also have the right of way, as they do in most of the world. I am still baffled by the emotional outrage I meet every time someone thinks one parking space might be "lost" to pedestrian or retail space.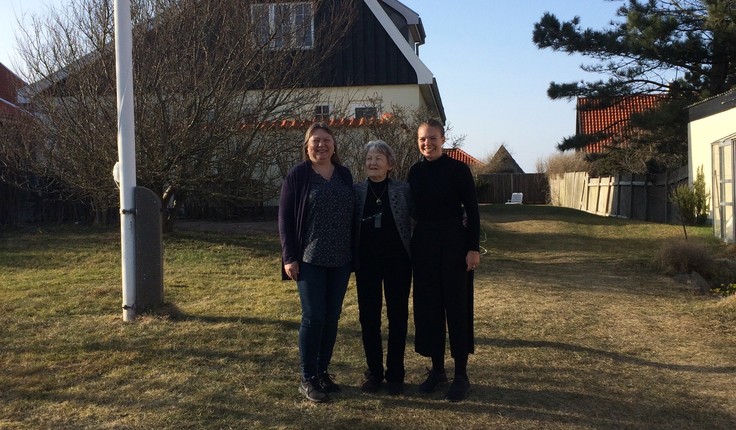 A design will always consider local management of stormwater, and water is considered an asset in public space. 
There is much better public access to important information such as detailed contours and relevant engineers data such as predicted inundation. Danish landscape architects have access to spreadsheets and raw data, and don't need to rely on one report on the issue made by a private company. This is of course created or paid for by the government.
LAA: What is driving you professionally right now?
LJ: Since moving to New Zealand, I have always been driven by the desire to make spaces, but mostly streets, better for people. I also enjoy community driven projects, and have spent much of my time working with small community groups throughout Marlborough. It is not always easy, but I think its' an important job to make sure we design spaces for the right reasons. The difficulty lies in translating the wishes (and complaints) to tangible spatial needs.
LAA: What challenges is your background in landscape architecture allowing you to address right now?
LJ: In this "new normal", I think we'll need more space to keep our distance. This requires better and more flexible streets in CBD and shopping areas throughout the country. Luckily New Zealand roads are so wide that we can easily fit more people-space without losing much car space. I have a background in retrofitting streets and hope to be able to use this to make our streets better. We should pursue better streets, not just for COVID reasons, but also for climate change and social reasons.
LAA: How difficult is it being away from Denmark during the pandemic?
LJ: Denmark definitely feels a lot further away now. Pandemic wise, Denmark and England where our families are, are not struggling much more than New Zealand. Our families mostly go about their lives, but take extra care to be polite with masks and distance. Of course this is easy in Denmark, where the norm has always been to keep 2 meters apart and not engage strangers in small talk. 
LAA: What are your long term plans?
LJ: I would love to pursue a PhD in Urban design, looking at how design works with and for people. When that may be is hard to tell, perhaps the "new normal" will eventually see me go back to Denmark to pursue a more academic career near family, but I know I will always come back to New Zealand if I do.