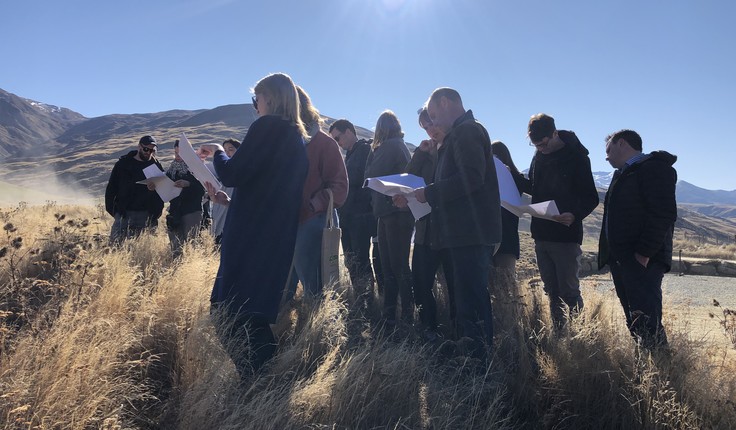 Field trip to Cardrona & Wanaka
On the 14th August the NZILA Southern branch held a field trip for local members. The bus tour visited projects in the Cardrona area.
This full day outing also visited the Cardrona Distillery for a tour and tasting followed by dinner in Wanaka.
Registration certificates were presented to Emma, Jade & Chantal who were successful in attaining NZILA Registration in November 2019.
The day was enjoyed by all with a record turnout of Branch members from across the region.
Huge thanks to our sponsors: MHL lighting, Baxter Design, ViBlock and Easy Big Trees.
Special thanks to Jodie McSKimming from Fuzion travel for organising the day and bookings making the day seamless!