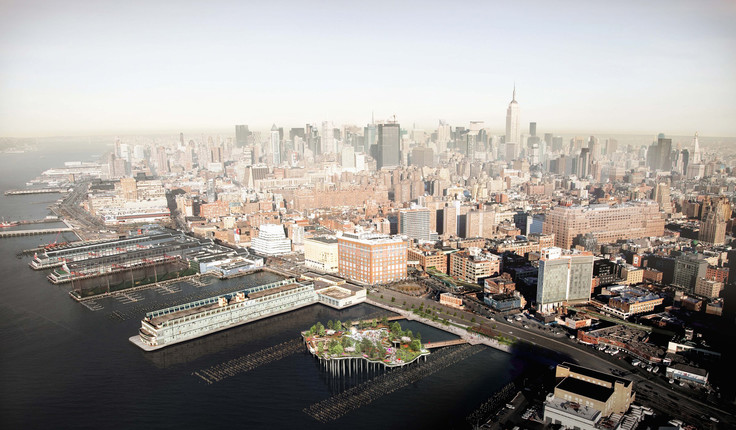 The Thomas Heatherwick designed Pier 55 in Manhattan, New York, is back on track to be completed in 2021
After being appointed following a design competition in 2013, the architecture studio envisioned a new pier on Manhattan's southwest riverside that resembles a leaf floating in the water.
Designed for the Hudson River Park Trust and the Pier 55 Project Fund, the 11,000m2 public park dubbed Little Island, will sit on the Hudson River at 55 Hudson Greenway, just off the Chelsea shoreline. It will be accessible via elevated walkways with entrances on 13th and 14th streets.
With hundreds of wooden piles- the remains of the old piers- already sticking out from the River, Heatherwick had the idea to add new concrete piles to extend skyward and form a generous planter at their top. These connect in a tessellating pattern at different heights to raise a single green landscape above the surface of the water.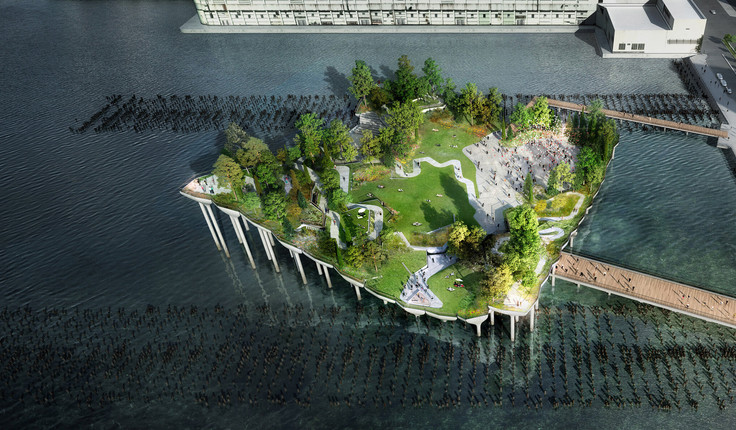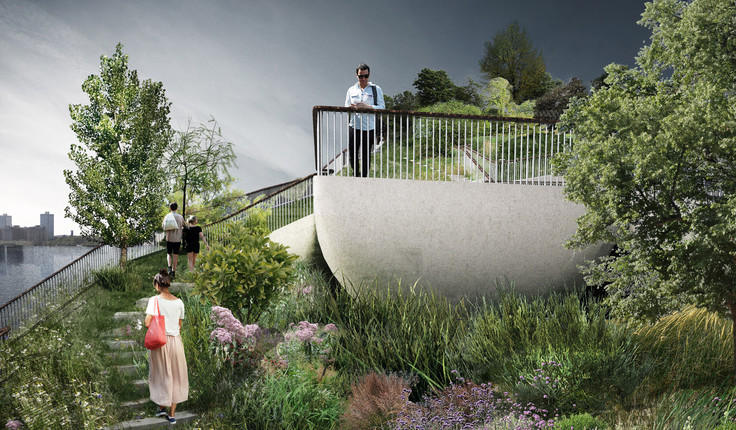 In total, 132 mushroom-shaped columns will rise between 4.5 and 18.9 metres above the river to support the new parkland, enabling a variety of views of the city.
The unique topography of the site will house thousand of tons of new soil, as well as more than 100 species of indigenous plants and trees suited to the harsh extremes of New York City. Pathways and viewing platforms, as well as lawns and rolling hills will be included in the 2.4-acre green space.
Pier 55 includes an outdoor theatre for 700 people, a smaller performance space for 200, and a main space that can accomodate 3,500, making it a world-class outdoor performance venue with raked seating shaped into the landscape.
Pier 55 is funded by the Diller-von Furstenbeg Family Foundation. Despite the plans first being unveiled in November 2014 and planning permission being granted in 2016, court challenges and permit issues, as well as opposition from the City Club of New York, resulted in Diller recently scrapping the project for a brief period.