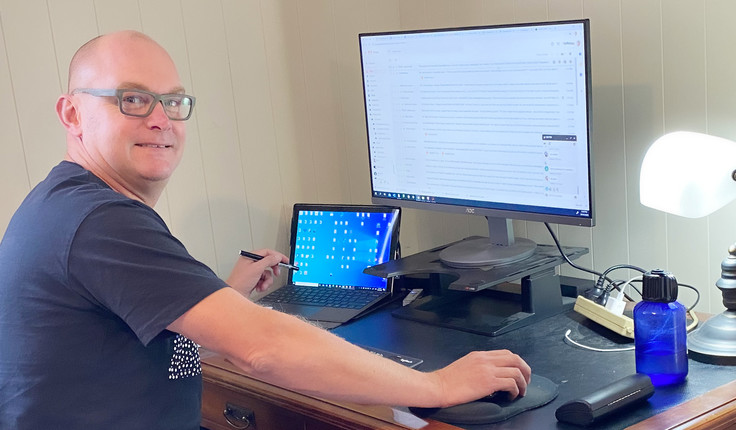 March 2020
Tēnā koutou ki te whanau,
Nga mihi o te ra.
Strange days indeed.
I am writing this from my newly established home office. Most of you will be reading it from a similar location. This is a new way of working for us all. Let's get through this together.
The COVID-19 situation and the restrictions implemented by the government will be on everyone's mind. My last Presidents update at the end on February didn't mention the potential effects of COVID-19 on Aotearoa or on our profession, which shows how swiftly the situation is evolving. Today it has the whole of Aotearoa in lockdown.
I hope you are all safe and well with your families and stay that way for the course of the lockdown and any subsequent restrictions. These really are unprecedented times, so look after yourselves and your families.
On 16 March we advised that the Presidents Function would be postponed due to impending restrictions on gatherings. At the same time we advised that the AGM would still take place on 7 May in Tāmaki Makaurau. That has all changed now. We will postpone the NZILA Tuia Pito Ora AGM until we can plan for the important remits, discussions and decisions that we need to get through for our ongoing program of work.
As you will be largely home or office bound for the next month at least, it's a good time to catch up on not just jobs at home, but also on those other little admin jobs that you haven't got to yet. It's a good time to update your CPD records for your Registration and also to check out some of the world class presentations from our last few national Conferences.
Many of you may not know that the NZILA Tuia Pito Ora was constituted in 1972. That means that in 2022 the landscape architecture profession will be 50 years old in Aotearoa. That is truly worth celebrating. The Executive Committee have started planning events for our 50th birthday in 2022. It's seems like a long way off now, but really good events take a long time to plan and organise. Keep an eye out for progress on 2022 and your chance to get involved.
In April, I was going to commence a roadshow tour around Aotearoa, to come and talk to our Branches about some of the proposed changes to our Governance structure and systems that we will be considering. The roadshow is on hold for now, in the interim I am working on a presentation that I will share will you. I am working with our governance advisors and the Executive Committee to be in a good position to make progress on this critical project as soon as we can. Your ideas and feedback will be a valuable part of the process, so look out for your chance to join the discussion.
Lastly the next month or so will be an uncertain time for a lot of businesses. The government has prepared an economic package to support businesses and workers through the lockdown and beyond. Work and Income NZ has a useful web page on COVID-19 assistance. If you need help then make sure you research what is available and reach out to the government if you need to.
Thinking of you all in your home offices, your garages and your sheds around Aotearoa. Stay in touch and look after each other.
Be kind. Stay calm.
This is where I will be spending the next month or so, if you're looking for me. You can contact me in the usual ways by e-mail or phone.
Kia kaha,
Mā te wā,
Brad