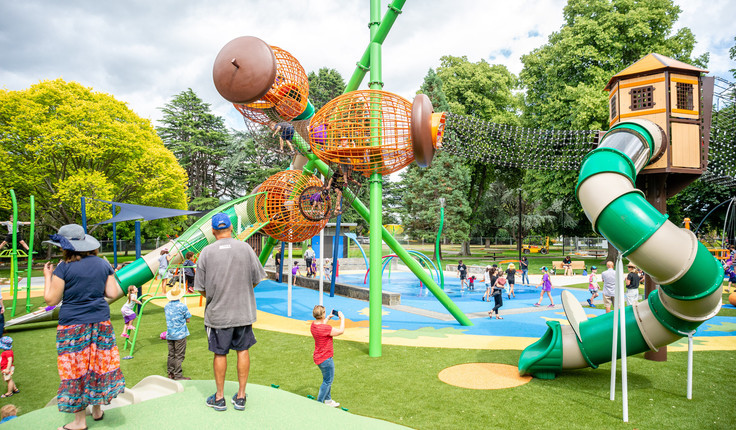 The colourful playground is home to (unofficially) the country's fastest slide
The playground in Hastings' Cornwall Park's been given a state-of-the-art facelift which is proving popular with those who use it.
Playground design company Creo created a space which respects the surrounding environment, highlighting the theme of water and oak trees, without impacting on any historic features.
Care was taken to design it around significant elements including the stream, King George V Coronation Drinking Fountain, and mature trees.
Catering to all ages and abilities the central feature is an acorn tower with connecting rope structures and slides (including the unofficially titled "fastest slide in New Zealand"). The 10 metre height of the structure allows climbers to be up in the trees looking down on the playground below.
Watch what landscape architect Larissa Moyle has to say about the design of the project here