Now named Northern Pathway
Auckland's Harbour Bridge proposed cycle and pedestrian link will extend as far as Albany in the north, with construction expected to begin next year, Waka Kotahi NZ Transport Agency says. 
Now named Northern Pathway, the $360 million-plus project combines the Auckland Harbour Bridge Shared Path with SeaPath, giving generations of users a seamless link between the city and the wider North Shore, the agency says.
The new design has increased in size to a 5m wide open path connected to the existing concrete piers on the southern side of the bridge. The path will be at the same level as the car deck of the bridge.
Agency Senior Manager Project Deliver, Andy Thackwray, says the updated concept design takes on-board partner, stakeholder and community feedback. It allows the path over the harbour to continue, at the same level as the Auckland Harbour Bridge deck, across Te Onewa Pā and north towards Sulphur Beach Reserve.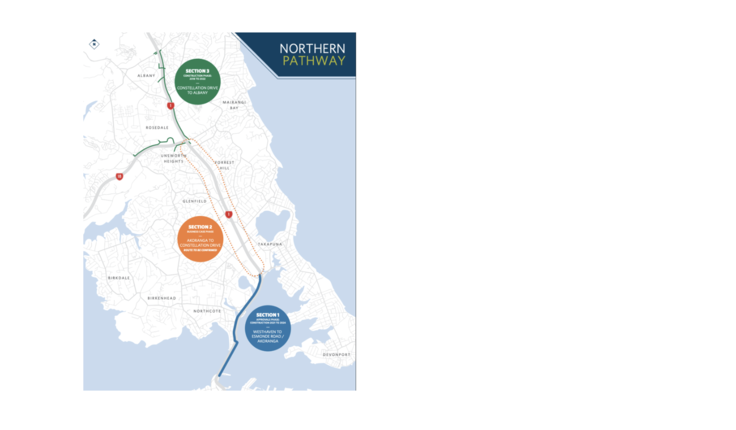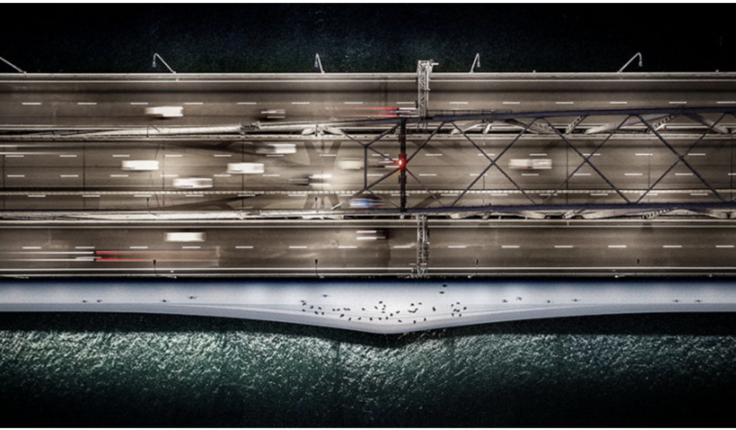 The deck-level connection makes it easier and safer for pedestrians and cyclists to travel straight through towards Onewa, Esmonde Road and Akoranga without needing to navigate their way around residential streets. The layout also ensures that people living in Northcote Point and wider neighbourhoods can access the path easily, with a ramp at Princes Street.
 "We've talked to those who will use and live near the shared path and we've heard the strong desire to have a seamless, safe and easy to use connection for people, more than just crossing the Auckland Harbour Bridge," Thackwray says.
 "We are focused on a connected network of paths across the wider city. We know that is what really helps people to walk and cycle rather than taking the car.
 "As well as Section One of the Northern Pathway, which will travel between Westhaven and Esmonde Rd/Akoranga, we have also started work on a Detailed Business Case for connections between Akoranga and Constellation Drive. The Akoranga to Constellation section will join Section One with Section Three, which runs between Constellation Drive and Albany. The Constellation Drive to Albany section is already under construction as part of the Northern Corridor Improvements Project."
The project's expected to take two and a half years to build.