Back to news & events
News
X-Section journal a "worthy addition to bookshelves"
Posted 18 12 2019
in News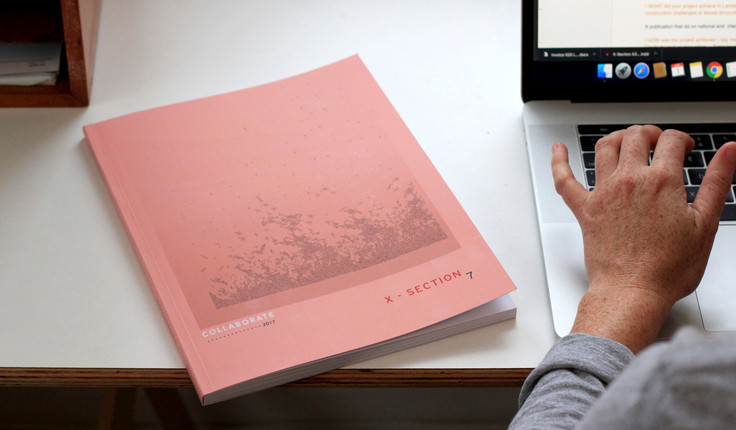 Unitec
A collaborative publication between landscape architecture students, academics and practitioners has won an excellence award in the Landscape Publication category of the 2019 Resene New Zealand Institute of Landscape Architecture Awards.
Aptly named X-Section journal - Collaborate, the 2017 edition showcases the work of over 100 students, 45 local industry partners, 20 academics, 15 international firms and 21 double blind peer reviewed papers.
The work of Chantel Clayton, Alexander Luiten, Danyon Robertson and Pip Walls at the Unitec Institute of Technology, the journal's intention was to develop and promote critical discussion around landscape architecture, from both an academic and professional viewpoint, through the lens of landscape architecture students.
The 2017 issue was the seventh publication of the journal and the students said they had a very clear and driven approach to what they were looking to produce - "an exceptional academic journal that showcased landscape architecture with an emphasis on how the industry connected with other creative industries."
The students said they were inundated with submissions from students, academics, landscape architects, architects, engineers and artists. The process and the finished product were both extremely successful, they said.