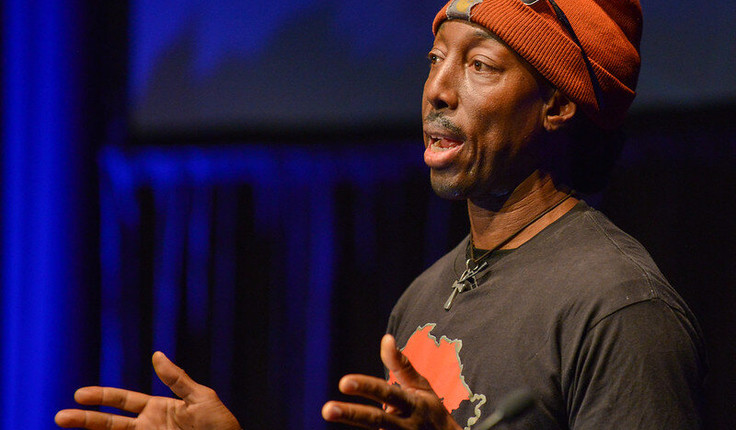 Watch Video
The biggest challenge facing landscape architects, designers and planners in the 21st century is how to integrate community voice and lived experience into planning processes with vulnerable populations who have been locked out of conversations around sustainability, smart and shareable cities and social justice. That's what sociologist Dr Antwi Akom told this year's NZILA Firth conference in Christchurch.
The distinguished professor, who's also described as an urban technologist and data scientist, is the Founding Director UCSF & SFSU, Social Innovation and Urban Opportunity Lab (Soullab.co) and the co-Founder and CEO of Streetwyze.
His work centres around "spatial and racial justice", combing people-centric design with cutting edge technology. United States president Barack Obama named him as one of the world's top innovators.
If cities want to design for equity, he told the audience, it's not enough to ask questions around how to build healthier, greener, happier places and spaces. First we needed to look at real structural inequalities around race, gender, immigration and poverty.
"How do we redesign our spaces not for but with communities that are experiencing unimaginable forms of social trauma, have limited access to food or (who are) suffering from unprecedented environmental threats," Dr Akom said.
"Whiteness, in the United States context - and you can imagine the way it's work here (New Zealand) - has always meant access to property rights. And property rights means access to human rights.
"And what we see in the Maori population is an increase in the prison population. It's disproportionate .. we see a decrease in home ownership and this is how racism has become embedded in your society.
"What can be done about it? Well what if we built the next generation landscape architecture movement at the intersection of social justice and ecology, of human rights and activism?
"What if our next generation movement places opportunity in the centre and commits to protecting our nation's most vulnerable populations?
"My real central take home message to all of you is the way that landscape architecture can really dismantle racism and promote gender equity is we have to begin designing for equity in more systemic ways. We need to be more culturally and community responsive in our daily practices."
Watch Dr Akom's full presentation on eco-apartheid and cumulative causation here.