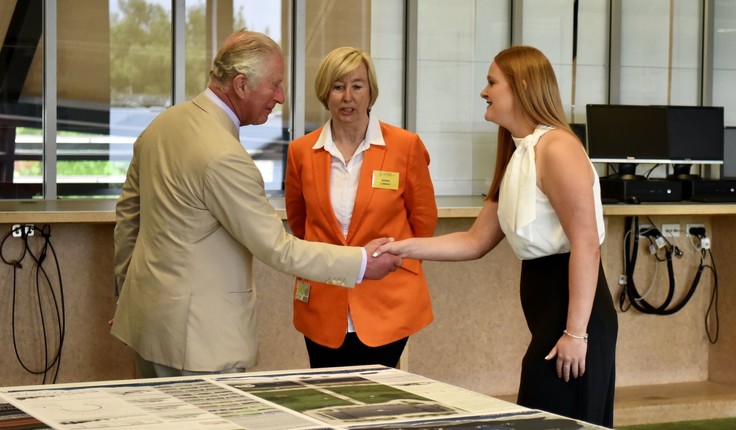 Lincoln University
Lincoln University was privileged to welcome His Royal Highness, The Prince of Wales to campus, where he gave a powerful keynote address on the state of the global environment.
During his visit, The Prince also heard from several postgraduate and School of Landscape Architecture students about their environmentally-related research and projects.
Around 300 people, including Lincoln students, staff, and representatives from the university's partner organisations, were invited to the Stewart Building for the address.
His Royal Highness said he was "enormously touched" to have been invited to speak at Lincoln and described the institution as one he had "long admired from afar".
"That I have been invited here today to offer a few of my own observations about the state of the global environment is a particular honour for me, but I fear it's a worrying indication of how devastatingly serious the situation has become."
The Prince said the planet faced a climate and biodiversity emergency and it was clear that the crisis had reached a "tipping point".
"We still have the ability to change course but only in the next 10 years, after which there may be no going back."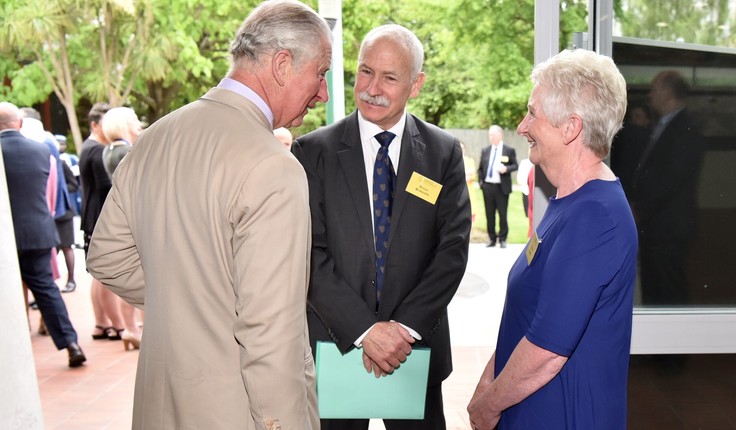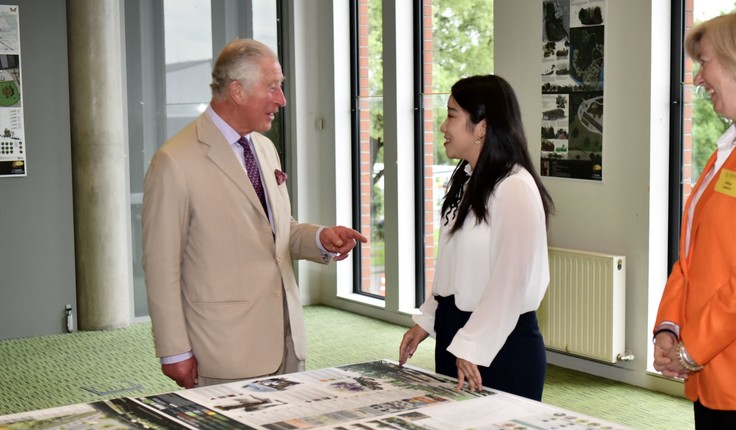 His Royal Highness suggested we should turn back to nature "with reverence and respect and recognise that we are utterly dependent upon her".
He then referenced Albert Einstein's comment that "we cannot solve our problems with the same thinking we used to create them".
"Solutions do exist. The crucial question is whether we can bring people, governance and markets together to focus on them."
The Prince praised New Zealand for taking ambitious action, saying the country was offering vital leadership with its climate change target and Zero Carbon Bill.
He also stressed the need to "radically change our farming practices" and said above all, "we need to shift our thinking to move towards a truly circular economy that liberates us from the damaging throwaway society we have built".
Read full article here
Photo credits: Lincoln University