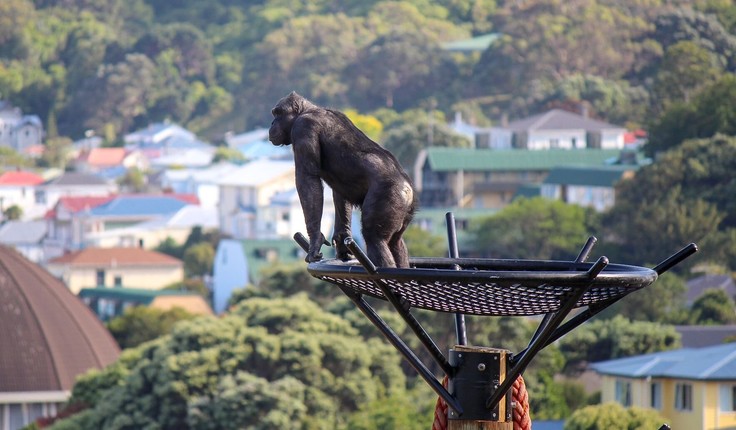 Watch Video
The Isthmus designed Chimpanzee Park at Wellington Zoo has won the Playground Category at the 2019 Resene New Zealand Institute of Landscape Architecture awards.
The judging team said the Isthmus team faced a "unique and challenging brief" when asked to design for primates as the primary client.
The judges say "this design response excels at blurring the 'enclosure boundary' to effectively allow for an improved visitor experience and provision of chimp habitat.  This is achieved by building on the opportunities and constraints of the zoo's topography within the wider Wellington Town Basin, as well as the requirement to utilise existing enclosure buildings, materials and enclosure space."
Isthmus says the new visitor viewing area gives the community the opportunity to see the Chimpanzee troop from another point of view and allows kids to play side by side with the Chimps.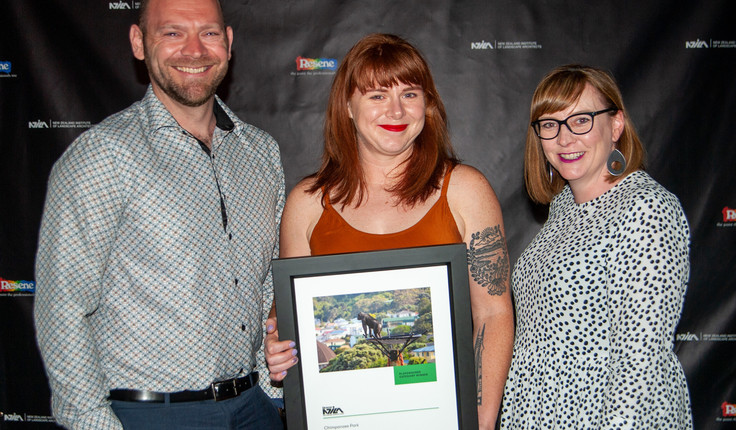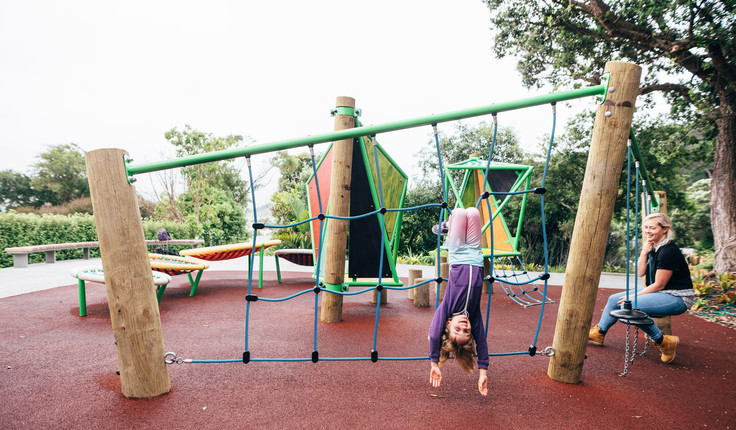 The Isthmus team say the brief came from the pressing need to improve the habitat for the Chimpanzees. "Specifically, we needed to provide the an environment that promoted natural behaviour physically, mentally, and in a group dynamic, whilst also increasing visitor visibility of the whole habitat. We needed to design a Chimp playground."
The judges said that not only is Chimpanzee Park a highlight for visitors to Wellington Zoo, it also provides for a visual connection out to the cityscape, allowing chimps to survey their wider habitat.
The judges were also conscious of the challenges involved in construction and the special effort the team had to go to. That included "minimising disruption to the chimps during the seven week construction period, overcoming access issues and stressing the importance of the bespoke materials and outcomes to the contractors."
The judges feel the project "has set a high bar for design excellence in Aotearoa." You can see more on the project here and hear more from the judges in the video below.
Watch video here