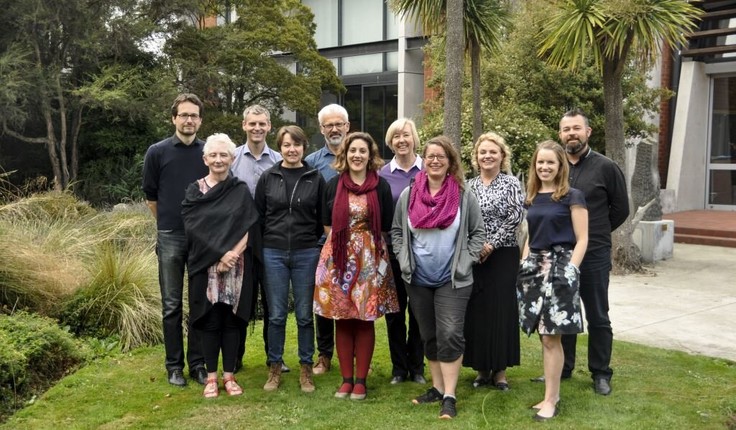 Woodstock. First Man on the Moon. But that wasn't all that happened in 1969. New Zealand's first programme in landscape architecture got underway at what was then Lincoln College. Now we're celebrating the School of Landscape Architecture's 50th Birthday! There's a week packed full of things happening. The events began last night with the opening of the Major Design Exhibition at the Town Hall. This year's theme is 'Au,' the symbol for the element gold on the periodic table, very fitting for a 50th celebration.
Today's a day of celebration at the Lincoln University campus, with graduates and staff joining us from around the world. Along with cake cutting and champagne popping we will take time to reflect on the past, and look forward to the future.
The achievement of the milestone of 50 years will be commemorated with the unveiling of a landscape installation in the SOLA courtyard. Designed by SOLA staff, the installation is a meditation on the sense of time passing, a darker line drawn into the landscape, like writing in the sand on a beach. The amoebic form carries a text that begins with the whakataukī: Titiro whakamuri. Kōkiri whakamua. Look back and reflect so you can move forward.