Back to news & events
News
Conference catch-up and counting down to awards night
Posted 08 11 2019
in News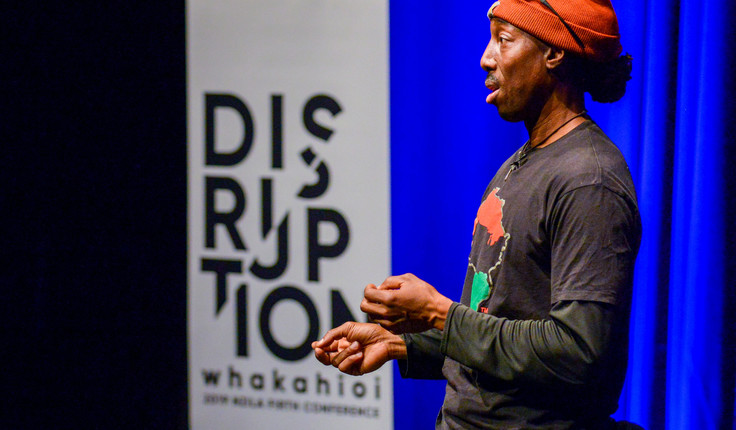 Watch video
The NZILA's 2019 conference enters its final day in Christchurch today - with the Resene New Zealand Institute of Landscape Architecture Awards dinner on tonight.
The conference opened yesterday with Julie Bargmann, Professor of Landscape Architecture, University of Virginia School of Architecture; Founder and Principal of D.I.R.T., speaking via video link from Virginia about socio-ecological disruption. Her time was sponsored by Streetscape.
Another highlight was the address on social disruption by eco-visionary Antwi Akom.
Dr Akom is a Distinguished Professor + Founding Director UCSF & SFSU, Social Innovation and Urban Opportunity Lab (Soullab.co), Co-Founder and CEO Streetwyze Oakland & San Francisco, USA. His visit here is sponsored by Boffa Miskell.
In the afternoon delegates were able to head off on a selection of walking tours of Christchurch. There was a choice of heading west for exploring "activation", going south to explore "manaaki", east for "manatu" or "urbanity".
Kristina Hill was another of the international speakers taking the podium yesterday. Proudly sponsored by Isthmus, Dr Hill, who studies urban and ecological adaptation strategies for coastal flooding and climate change, presented on disaster disruption.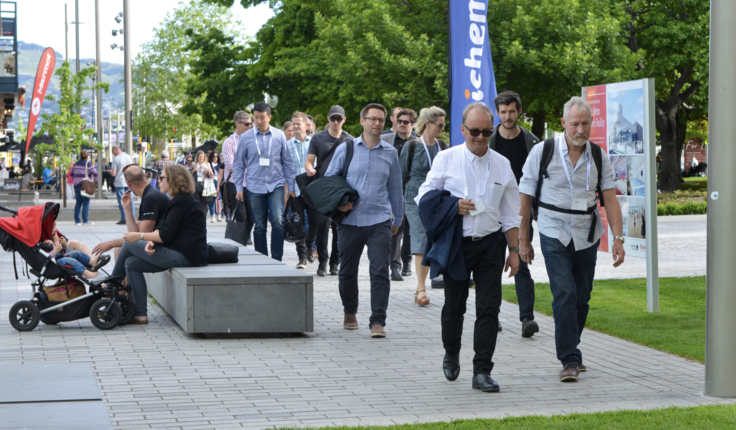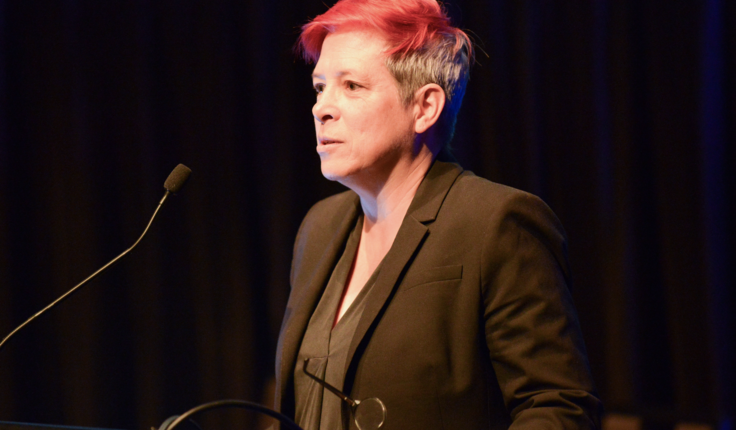 Bjorn Low spoke about the emergence of a new agriculture paradigm yesterday afternoon. His is an interesting story - after years in the corporate world he changed direction, gaining a diploma in bio-dynamic agriculture in the UK. He then returned to his native Singapore and established "Edible Garden City" which establishes urban farms to help tackle food security challenges.
The 2019 conference will culminate with tonight's awards function at the Christchurch Art Gallery.
NZILA vice president Julia Wick says the standard of entries into this year's Resene New Zealand Institute of Landscape Architecture Awards has been exceptional and world leading.
Wicks says the competition is extremely important because it gives the industry a chance to celebrate each others' work. "It also helps us benchmark best practice in the industry," she says.
She says while entry numbers have increased the NZILA would like to see more from small firms or solo practitioners. The institute acknowledges submitting work is time consuming and is looking at ways to make entering easier.
See more from Julia Wick in the video here.