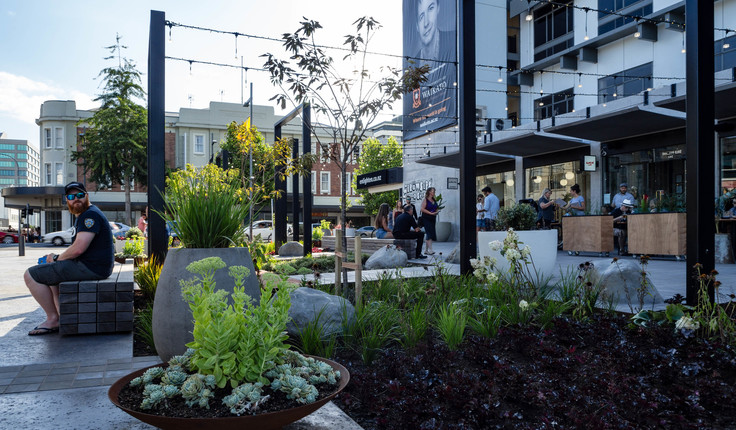 AECOM were the lead consultants
Victoria on the River is a compelling new connection between Hamilton's city centre and the mighty Waikato River, the city's defining geographical feature. The expansive amphitheatre-style park mixes detailed urban elements with stepped gardens, terraces and wide boardwalks to create an accessible space for all to enjoy. The overall effect is of peace and calm, whether it's accommodating the lunchtime crowd or those enjoying a riverside event.
The design includes high-quality paving, complex terracing, bespoke furniture and lighting structures, boardwalks, decked areas and planting for amenity, biodiversity and bank stabilisation. AECOM were the lead consultants on the project, providing all engineering services, landscape architecture, project management, archaeological contamination and planning services.
Not only does the park offer fantastic views over the Waikato River, it connects Victoria Street to the river path network for cyclists, walkers and runners. It has provided a lively and functional venue for staging various events and is a popular lunchtime spot for central city workers.