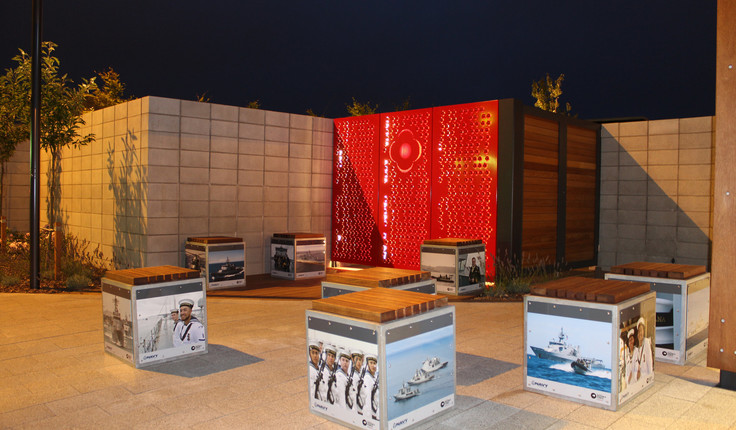 An extensive refurbishment of Rangiora's RSA has helped boost the club's membership, attracting younger patrons along the way, says its building committee chairman, Ross Ditmer.
He recently told Stuff the nearly $4 million upgrade had reinvigorated the club, attracting new members in their 20s.
Edge Landscape Projects handled the landscape architecture, charged with creating a welcoming entry, and an inviting courtyard allowing for seamless indoor/outdoor flow. The project involved extensive refurbishment of the existing RSA building to meet earthquake standards and included a new extension and main entranceway.
The facility was opened in stages in time to commemorate the 100th anniversary of the end of WWI, ANZAC day and to celebrate Armistice Day.
Design imagery at the entrance referenced the RSA logo and poppies to provide a colourful 'wow factor' for the street frontage. Contemporary Navy photos used on the cube seats provide colour to the functional artwork.
The 'walled garden' provides security and privacy using concrete block with coloured steel panels and timber gates providing material changes along the street edge. A wedge of honed exposed aggregate concrete pavers responds to recent town centre footpath upgrades and provides directional focus to the entry gate and covered walkway.
Read more - click here