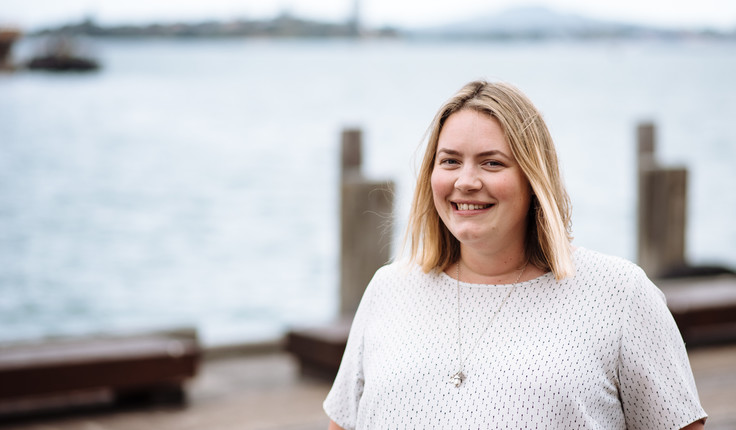 Julia Wick
Boffa Miskell welcomed Julia Wick as Senior Landscape Architect (Landscape Planner) at its Auckland Office.

Julia has 8 years' NZ wide experience in landscape design and visual effects assessments. During the last 4 years she has advocated for the landscape architecture profession in various capacities at New Zealand Institute Landscape Association (NZILA), most currently in the capacity of Vice President.

Prior to joining Boffa Miskell, Julia was a Principal Landscape Architect for Auckland Council, where she contributed to the Auckland Design Office initiatives – specifically in support of the Design Review Unit assessing complex visual assessments and supporting planners make decisions on resource consent applications.

Specialising as a Landscape Planner Julia focuses on landscape, natural character and visual effects assessments; she has produced evaluations and undertaken peer reviews for projects ranging in scale from single sites up to nationwide initiatives. Working within the framework of the RMA and best practice, she has collaborated on an assortment of project types including: subdivisions, motorways, marine farms, marina extensions, industrial developments, utilities infrastructure and waterfront developments. Julia has a track record of successfully giving expert witness evidence and advice in relation to landscape and visual matters at Council Review hearings; drawing from her learnings acquired through the Ministry for the Environment's accreditation course for hearing commissioners.

Julia said about her transition that "she was excited to be joining one of New Zealand's leading environmental planning and design consultancies" and that she "was looking forward to collaborating with the firm's highly experienced team of professionals and adding value to the organisation's client partners".