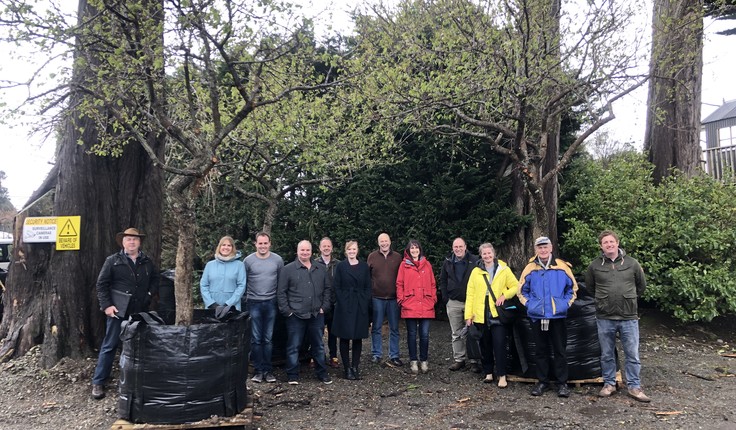 Invercargill
On the 13th of September the Southern Branch meet in Invercargill, bringing together members from Dunedin, Queenstown and Invercargill.
We started the day by visiting the Easy Big Trees Nursery after a coffee and scone, Chris and Barney took us out to their Makarewa site and gave us a tour of the Nursery. It was interesting to see the scale of the nursery and all the different species they are growing. The 8+ meter species were particularly impressive, and we also learnt a lot about the Root Pouch bags which they are growing their trees in.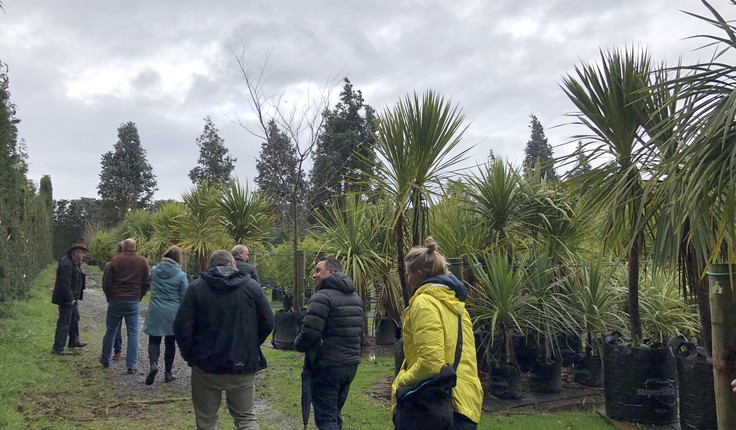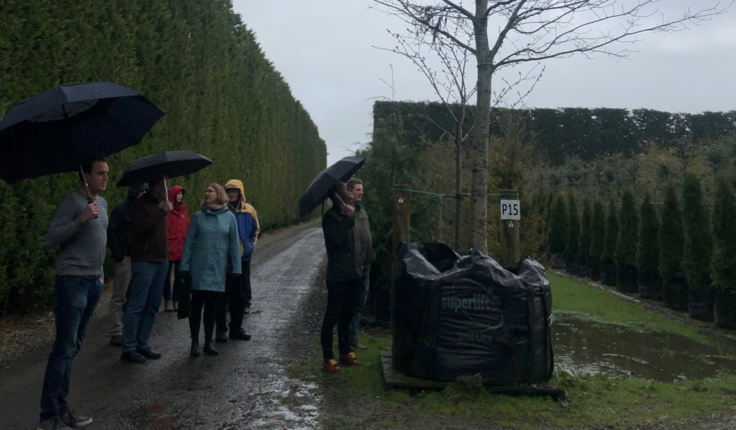 We then headed into town for lunch and to warm up (it was a particularly cold Invercargill day). Following far too much food, Hugh McGaveston from Boundaryline fences, gave us a comprehensive update on what's new and innovations in the fencing world. He also brought some samples of their new smart wall range and titan safety fencing.
In the afternoon, Shannon Baxter and Liz Devery gave us a walking tour of the city and upcoming developments in Invercargill. We then started the journey home via The Thomas Green in Gore for dinner and a debrief.

Thanks to Easy Big Trees and Boundaryline for sponsoring the event and making it possible.