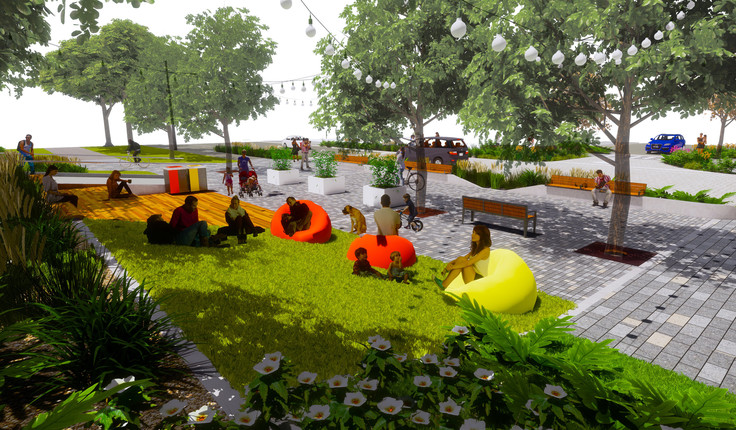 Project design lead Rob Lawry, Jasmax
Work's due to begin next year on revitalising Ashburton's central business district. Project design lead, Landscape Architect Rob Lawry from Jasmax's Christchurch office, says it's been a number of years since Ashburton's town centre has last been upgraded.
Sitting 85km south west of Christchurch, Ashburton is a small (population 34,000) but busy and prosperous town in the heart of mid Canterbury. The railway line separates the town centre from State Highway 1, and because of its proximity between Christchurch and Timaru the town centre is often bypassed.
The key drivers behind Jasmax's urban landscape response are to design a town centre that will be well connected, people focused and authentic. The design considers the unique character of the wider region to draw inspiration as well as how the defined project area ties into the fabric of the immediate township and allows for the township of the future. 
"We have listened to the locals, engaged with Arowhenua and understand the importance of getting this right. The heart of Ashburton will be a safe place to spend time in for locals and visitors, promoting economic growth and prosperity," says Lawry.
Plans include introducing a 30km/hr speed limit in the area as well as defining a materials palette that will be unique to Ashburton using as much locally sourced material as possible to support local industry and sustainability. 
Lawry says, "We have drawn on the character of surrounding established green areas and looked to pull these green threads into the streets where possible and appropriate. Selection of species for our garden beds and trees as always is a critical element to provide year-round interest, biodiversity and amenity."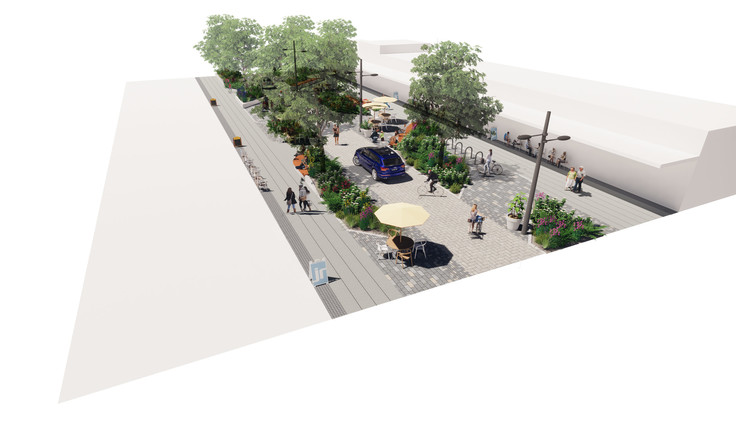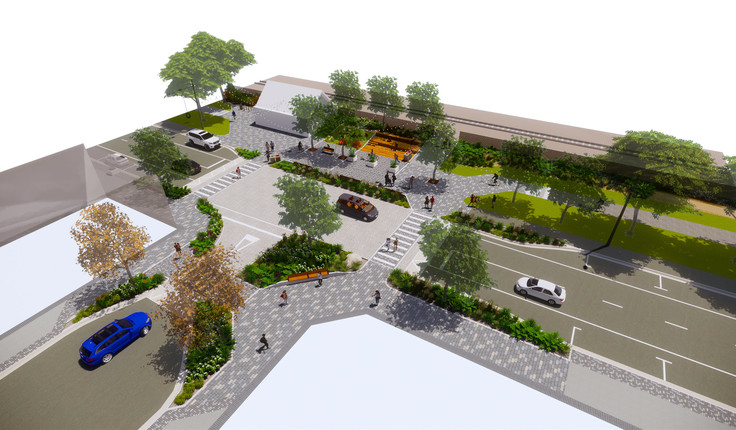 As water is a critical resource and foundation element in this region, with its iconic braided rivers and underlying aquifers, how water is dealt with in the public realm is another key consideration.  The project will see the installation of extensive rain gardens and aims to treat as much stormwater run off as possible. 
"This is a major project that affects infrastructure, activities and features that might not immediately come to mind," says Jane Donaldson, the group manager of environmental services at Ashburton District Council. "For example, we've engaged arborists to assess the condition and lifespan of the trees in the area, conducted a parking survey and carried out a traffic safety audit.
"Although the exciting aspect of the revitalisation might be what's happening on the surface, there's actually a lot to do underground to ensure the infrastructure will meet the CBD's needs years down the track.
"We began work on this project in 2017 with the intention of reinforcing the CBD's importance, reclaiming retail spend and attracting businesses back into the commercial centre of town. We understood that to achieve this, the space needed to be vibrant and viable, and this remains the goal for the project."
Design plans incorporate cycle paths, new plantings including rain gardens, new street furniture and lighting. Construction could take two years.