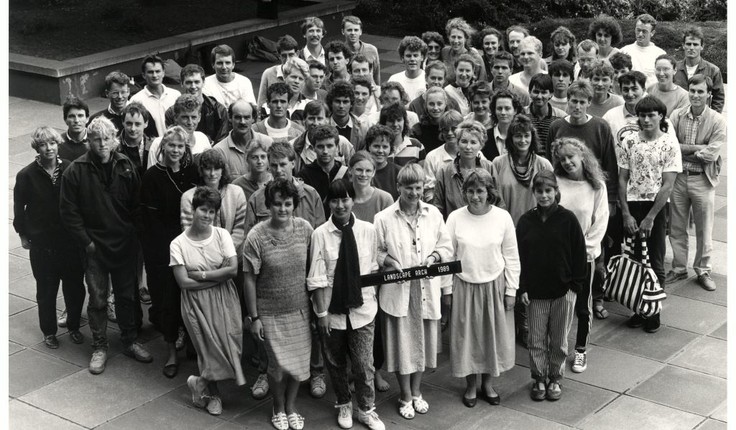 Making it to 50 is a milestone worth celebrating in anyone's life. So Lincoln's School of Landscape Architecture is throwing a birthday bash to mark its own half century this year. And if you have history with the school you're invited.
"There's quite an amazing network around the world of Lincoln alumni," says one of the event organisers, Dr Jacky Bowring, a former student who now lectures at the school. "It gives us a chance to get everyone back together, to hear their stories, that feeling of nostalgia. 
"But also there's pride that we have survived. We are still here. Lincoln, as well as the education system in general, has had some quite rocky times over the years. So the fact we are still here and going strong is something worth celebrating."
The very first day of lectures at the school was March 3, 1969. In those days it was a post graduate course, established by Charlie Challenger, who was Senior Lecturer in Landscape Design. He'd received his Diploma in Landscape Design in the United Kingdom.
The first courses offered were a Certificate in Landscape Design (Cert LD)  and a Diploma in Landscape Design (Dip LD). It cost $160 a year to study! The two year diploma was described as "for those who seek employment as professional landscape designers in private consulting practice or as members of planning teams in departments concerned with major engineering projects, highways, forestry, conservation and large scale agricultural development."
Most of those studying already had degrees in geography or horticulture, or other disciplines including fine arts and architecture. The first Diploma graduates in 1971 were Neil Aitken, Hedley Evans, Robin Gay, Tony Jackman and Emily Mulligan.
Fast forward to 1988 and a four year Bachelor of Landscape Architecture was first offered, allowing undergraduates to study landscape architecture for the first time in New Zealand. Now a total of 1,188 students have passed through the school in those 50 years.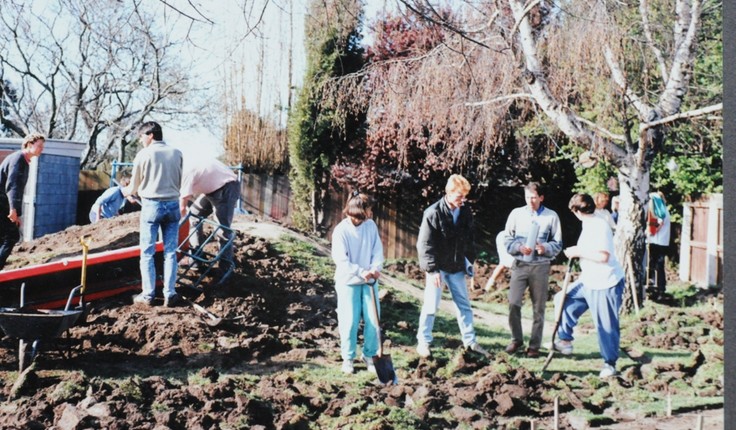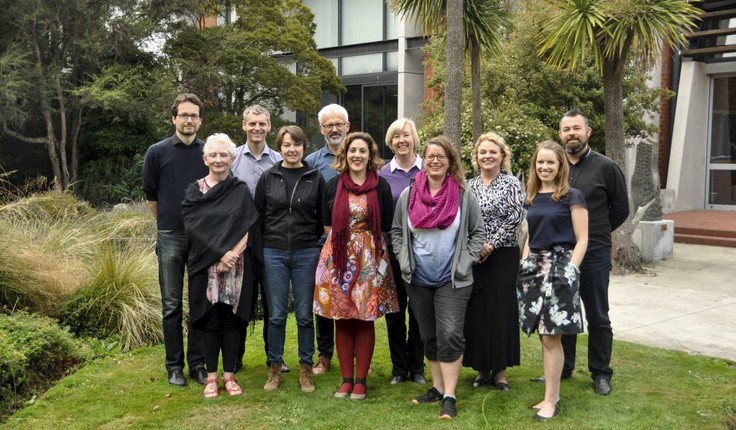 New Zealand can take pride in being a relatively early adopter of the discipline, establishing SOLA before countries like France even had a formal course. And we now have three.
It's worth noting that New Zealand was also an early adaptor of the institute too. The NZILA formed in 1972 with 15 members, including Certificate and Diploma graduates from Lincoln College (as it was then) as well as Lincoln teaching staff Charlie Challenger and Frank Boffa (who had qualified in the USA).
Dr Bowring says when people were asked what they wanted to do at the reunion the unexpected reply was "go back to a lecture". "It's kind of funny," she laughed. "Because when you're a student it's the last thing you would want to do."
The "snapshot" lectures will use technology through the ages, including the old style of using 35mm slides and overhead projectors, through to more recent approaches like Powerpoint and other methods to encourage interaction.
There will be nostalgia in spades, with speakers representing all the decades talking about their time at the school. To allow attendees to get maximum benefit from their Christchurch trip  reunion organisers have arranged 50th celebrations to connect with the NZILA's annual conference in Christchurch.
So you can reminisce with friends from your student days before hopping on to a bus at the end of the day, into the city for conference opening drinks.
Follow the link to the registration page here.