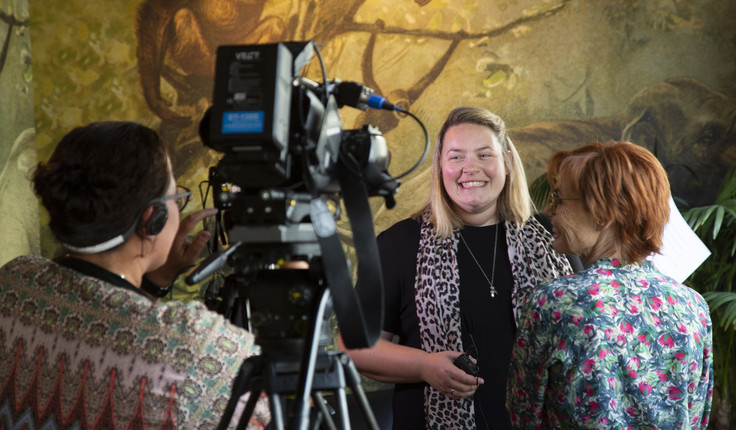 Watch video
She may sound like a pom but landscape architect Julia Wick was born in Ashburton and grew up on an arable/sheep farm in Hinds, Canterbury. At the age of four her parents took her to the UK for her formative years.
Her background is in Criminology and Social Psychology, and she worked for a number of years in the UK prison service as an "Information and Guidance" worker.
Her OE and New Zealand beckoned, and once here (and after running out of funds) she decided it was time to settle down and find a "real job". But she didn't want to go back to prison and began considering other options.
"Reflecting on my time studying criminology the parts that I really enjoyed were Environmental Design factors CPTED and - designing places in a way that influences people's behaviours," Wick says. "Tie this in with aspects of landscape planning such as Law and English and it all pointed towards landscape architecture."
In 2012 she achieved a Masters in Landscape Architecture from Lincoln's School of Landscape Architecture.
"I think another driving force in my choice for LA is my parents' influence," says Wick. "Mum is a trained botanist and dad from a farming family, so I grew up in a household filled with gumboots and books about botany, horticulture and agriculture."
Wick recently moved from Auckland Council to Boffa Miskell. In her spare time she's a New Zealand Institute of Landscape Architects board member and vice president, where she oversees the National Awards programme and advocates for the industry members.
Watch video - click here