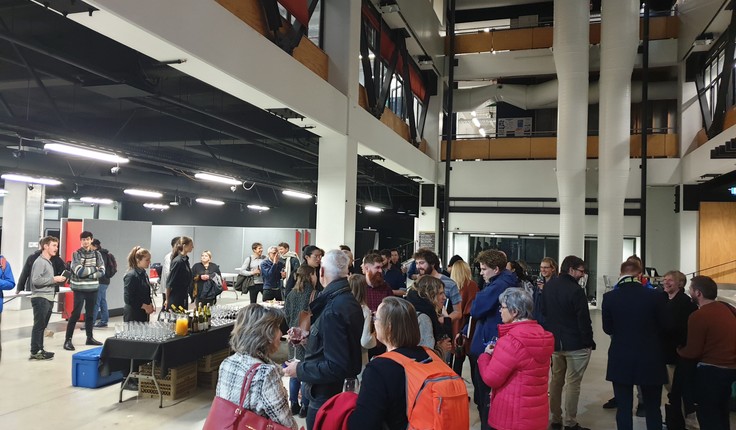 NZILA Streetscape Speaker Series 2019
The Paris based co-founder of Mosbach Paysagiste is here courtesy of Streetscape and spoke to Wellington attendees on 1 August. 
The Wellington lecture was held at Victoria University, attendees were served drinks and nibbles which provided a great platform to mix and mingle.
Peter Connolly (Programme Director and Associate Professor of Landscape Architecture at Victoria University's School of Architecture in Wellington) commented:
"Catherine's extraordinary energy, passion and dedication to her design work shone through in her lecture and during the Q&A session afterwards. Her approach and work are highly original and singular: mixing science, technology and lively left-of field creative flair. Her desire to share her work and discuss came out in the Q&A. She was very happy that the audience wanted to have a discussion. This was an important event for the School, the landscape architecture programme, the NZILA and local professionals."
"I think Catherine's suave and poignant approach to landscape was quite inspiring; her fresh international flare may well spark New Zealand design paradigms." commented Brennan Baxley from Isthmus.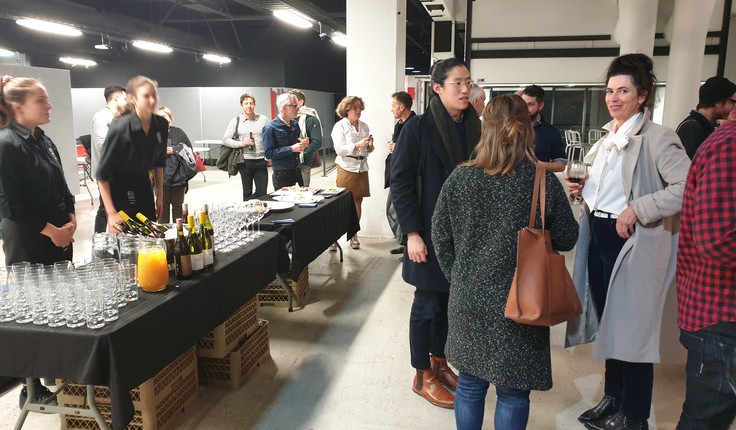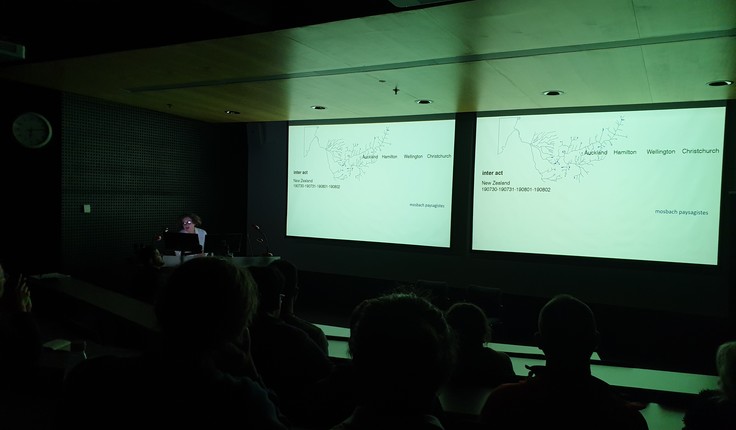 You can read the recent LAA article about Catherine here.
Mosbach has recently been awarded a medal by France's National Order of the Legion of Honour – the highest French order of merit for civic and military accomplishment.
As well as her Mosbach Paysagiste business, Mosbach is also the Aga Khan Design Critic in Landscape Architecture at Harvard Graduate School of Design.
Known for producing environmentally and socially responsible work, Mosbach and her team last year won the Landezine International Landscape Award in the Office Category – the award jury acknowledging "Catherine Mosbach is an outstanding and talented creative force who pushes the profession beyond excellence, revealing hidden layers of designing and also thinking about landscape. "
Among her projects are the Louvre Lens museum, which won the Prix d'architecture de l'Équerre d'argent in 2014 with architects SANAA, the botanical garden of Bordeaux  and the Gateway Park in Taiwan.