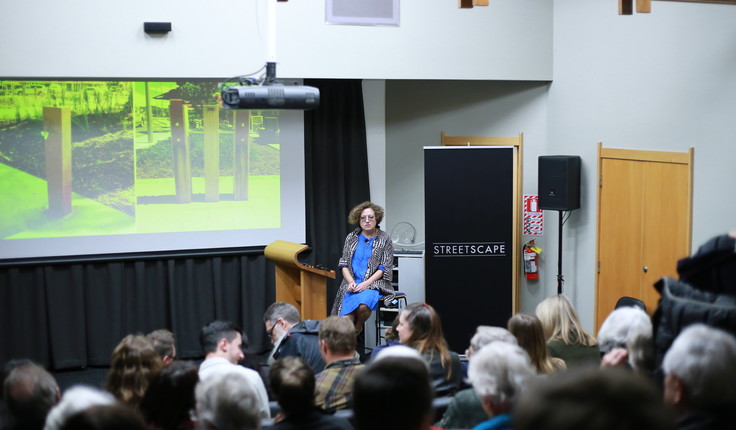 NZILA Streetscape Speaker Series 2019
The Paris based co-founder of Mosbach Paysagiste is here courtesy of Streetscape and spoke to a capacity crowd in Hamilton on the evening of 31 July. 
Held at the Waikato Museum, attendees were served drinks and nibbles in the foyer prior to the lecture which provided a great platform to mix and mingle.
"Catherine's presentation was a reminder just how powerful and incredibly authentic natural systems are, as shown within the design responses from a series of vastly different landscapes from around the world. The common theme in all of them being the celebration of the balance between the Natural, and the Art. It was inspiring learning about her processes, and specifically how she uses all her projects as opportunities to learn something new, providing for inspiration, interest, and growth." said Matt Peacocke (NZILA Central North Island Branch Chair).  
You can see Catherine's New Zealand schedule here and read recent LAA article about her here.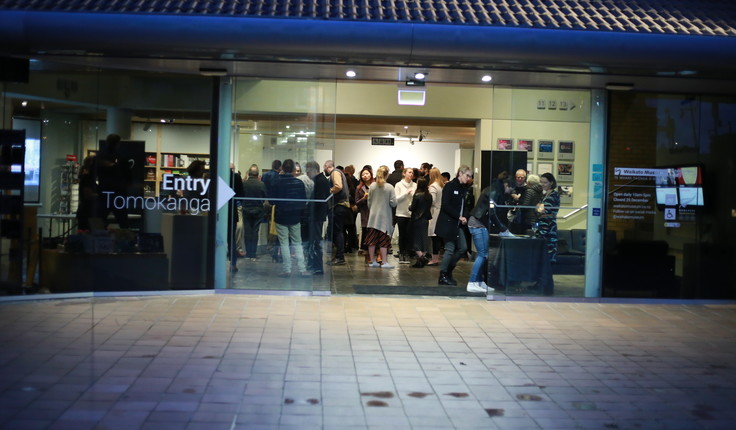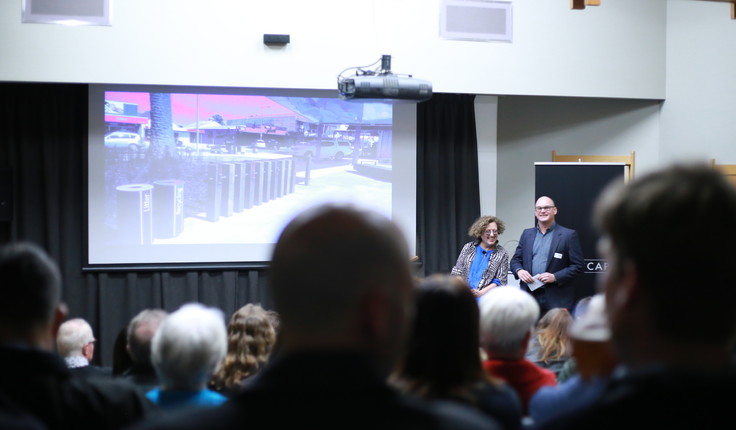 Mosbach has recently been awarded a medal by France's National Order of the Legion of Honour – the highest French order of merit for civic and military accomplishment.
As well as her Mosbach Paysagiste business, Mosbach is also the Aga Khan Design Critic in Landscape Architecture at Harvard Graduate School of Design.
Known for producing environmentally and socially responsible work, Mosbach and her team last year won the Landezine International Landscape Award in the Office Category – the award jury acknowledging "Catherine Mosbach is an outstanding and talented creative force who pushes the profession beyond excellence, revealing hidden layers of designing and also thinking about landscape. "
Among her projects are the Louvre Lens museum, which won the Prix d'architecture de l'Équerre d'argent in 2014 with architects SANAA, the botanical garden of Bordeaux  and the Gateway Park in Taiwan.