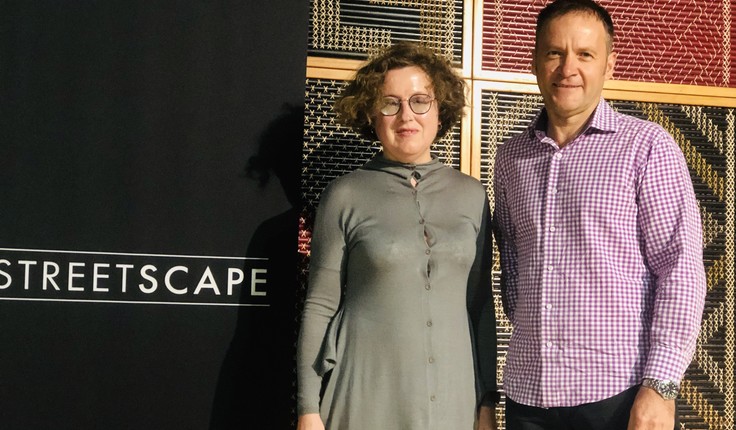 Auckland Lecture
Renowned and award-winning landscape architect Catherine Mosbach has begun her speaking tour here.
The Paris based co-founder of Mosbach Paysagiste is here courtesy of Streetscape and spoke in Auckland last night. Her presentation centred on design responding to landscape processes, morphology, ecology and phenomena found on site.
She took the audience through a number of her international competition entries and built designs, explaining her philosophy around her work.
"As a fairly young profession in New Zealand it's good to hear from someone who is not afraid to make bold moves and take the reins in collaborative projects with architects and other disciplines," audience member Ben Taylor said afterwards. "I like the idea of designing for the unknown and adapting through the construction of a project."
Referring to the projects Catherine Mosbach highlighted, landscape architect Renee Davies said she found it refreshing to see large public spaces designed with a respect for the processes of nature, being allowed to flourish and change over time.
"The idea of the layering and porosity of our urban landscapes and how they can contribute in positive ways to communities was a wonderful inspiration," Davies said. "I left feeling completely refreshed and challenged to continue the education on nature's value as an integrated component.
Mosbach has recently been awarded a medal by France's National Order of the Legion of Honour – the highest French order of merit for civic and military accomplishment.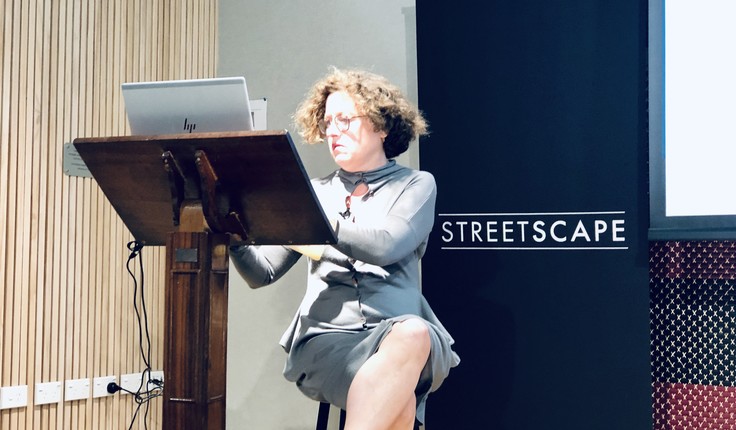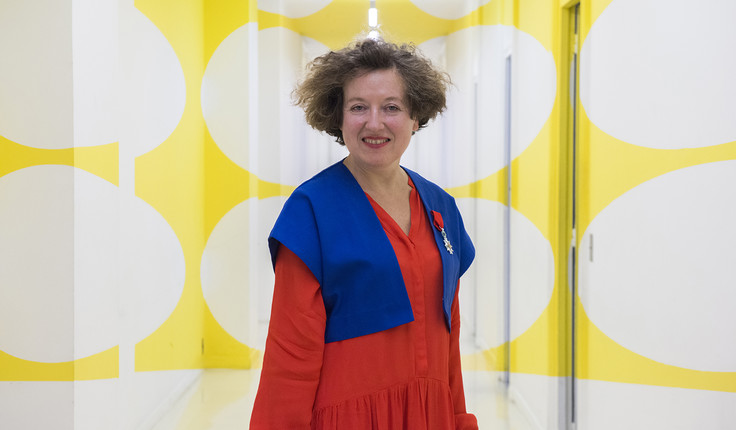 As well as her Mosbach Paysagiste business, Mosbach is also the Aga Khan Design Critic in Landscape Architecture at Harvard Graduate School of Design.
Known for producing environmentally and socially responsible work, Mosbach and her team last year won the Landezine International Landscape Award in the Office Category – the award jury acknowledging "Catherine Mosbach is an outstanding and talented creative force who pushes the profession beyond excellence, revealing hidden layers of designing and also thinking about landscape. "
Among her projects are the Louvre Lens museum, which won the Prix d'architecture de l'Équerre d'argent in 2014 with architects SANAA, the botanical garden of Bordeaux  and the Gateway Park in Taiwan.
For the rest of her time with the New Zealand Institute of Landscape Architects Streetscape Speaker Series 2019 she will present to more local landscape architects, architects, urban designers, planners and landscape gardeners from private practices, councils as well as landscape architecture students from VUW and Lincoln University.
You can see her New Zealand schedule here and read recent LAA article about her here.
Register for Wellington lecture - Thursday 1 August
Register for Christchurch lecture - Friday 2 August