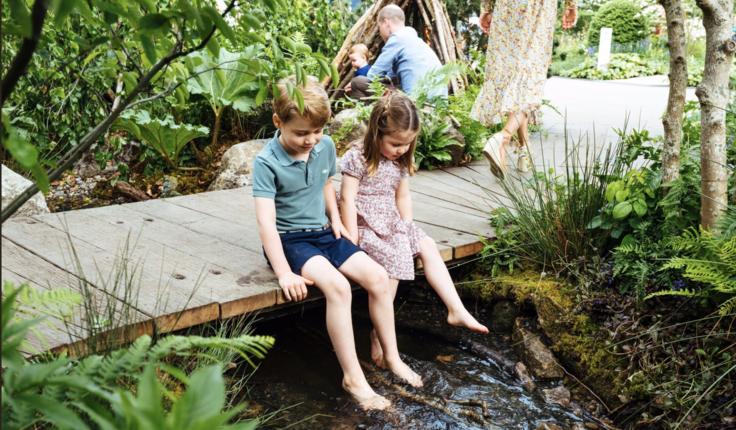 Watch Video
One of the gardens at this year's RHS Chelsea Flower Show in London has won a big thumbs up from three royal rascals who marked it twenty out of ten. Princes George and Louis, and Princess Charlotte made good use of the Back to Nature garden, which their mother, The Duchess of Cambridge designed in conjunction with award winning landscape architects, Andree Davies and Adam White.
Kate said "I really feel that nature and being interactive outdoors has huge benefits on our physical and mental wellbeing, particularly for young children.
"I really hope that this woodland that we have created inspires families, kids and communities to get outside, enjoy nature and the outdoors, and spend quality time together.
"I believe that spending time outdoors when we are young can play a role in laying the foundations for children to become happy, healthy adults."