Back to news & events
News
Adding to the serenity of our Lady's Home of Compassion
Posted 08 05 2019
in News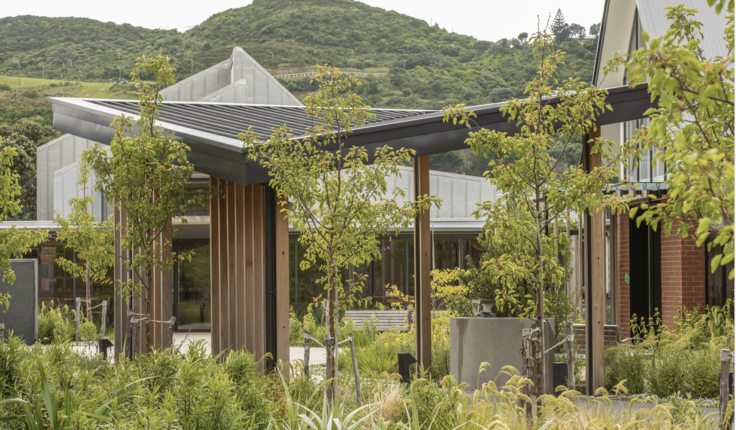 Island Bay
Studio Pacific Architecture have recently completed landscape and building upgrades at Our Lady's Home of Compassion in Wellington's Island Bay that have radically transformed the setting for this Chapel, retreat centre, visitor centre, and administration offices.
Our Lady's Home of Compassion in Island Bay is a place of pilgrimage and spiritual nourishment for all-comers. While it is Catholic in inspiration, it is open to all religions and spiritual seekers and indeed to people of all creeds.
The Sisters of Compassion, also known as the Daughters of Our Lady of Compassion, was founded by Suzanne Aubert at Jerusalem – Hiruhārama on the Whanganui River in 1892.
For more than a century the Sisters have taught, nursed, and provided homes for children, the sick and the elderly in New Zealand and the South Pacific, and for 118 years have run the Compassion Soup Kitchen in central Wellington for the City's needy.
Through their compassion, faith and integrity, they seek to bring dignity to the lives of the aged, the powerless and the poor.