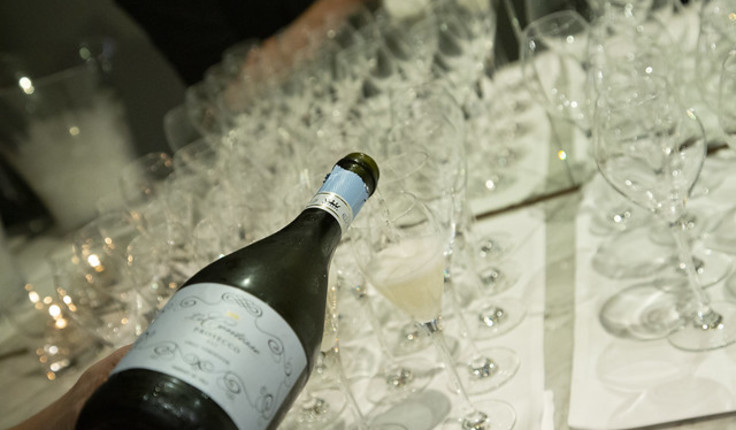 The inaugural New Zealand Institute of Landscape Architects Tuia Pito Ora President's cocktail evening, sponsored by MHL, last week was an opportunity to acknowledge and celebrate new fellows, newly registered members and dedicated volunteers. Attendees agreed it was an excellent opportunity to network and catch up with others in the profession, and find out what's happening outside their patch.
President Brad Coombs presented outgoing executive members Nikki Smetham, Hugh Forsyth and Brooke Mitchell with thank you gifts. Megan Ash, Mark Fletcher and John Brenkley were welcomed on to the committee.
The work of NZILA volunteers - of which there are around 60 - was also toasted, as was the New Years Honour of stalwart, Di Lucas.
"Diane Jean Lucas, as her citation reads, was recognised for her contribution to conservation," Coombs told those gathered. "I think Di's passion and unwavering energy for the conservation cause was nicely encapsulated in our text message exchange at 7:30am on 31 December, when I text her to congratulate her for her honours, and she responded with 'I'm not done yet'.  And I can tell you that she's not either.  Di continues to provide me with valuable guidance and advice in relation to the important issues that our landscapes are facing."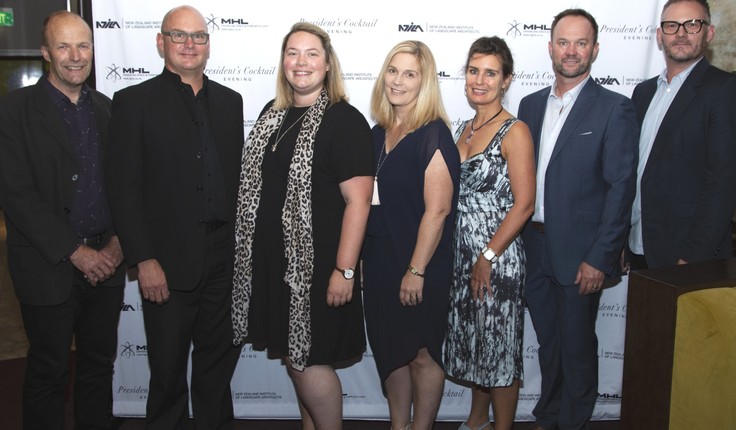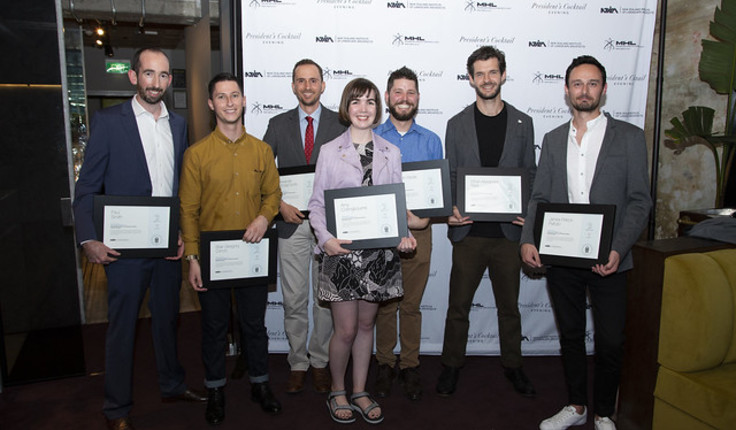 New registered members were presented with their certificates; Alexander Smith, Amy Collingbourne, Blair Clinch, Brennan Baxley, Ethan Reid, James Pattullo and Paul Smith. And of course, Jacky Bowring and Ralph Johns were presented with Fellowship Awards.
Brad Coombs declared it "the best Presidents Cocktail Evening yet". Landscape Architecture Aotearoa asked others at the event why they thought such occasions were important. You can see their responses in the video below.
You can also see photographs from the evening here.