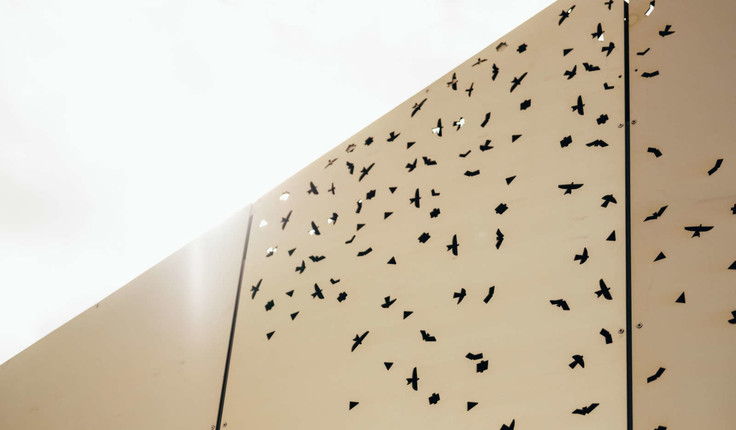 Te Hauāuru Reserve
Te Hauāuru Reserve is an integrated green space that takes its design takes cues from the site's location within the network of upper Waitematā inlets and streams and the history of the kauri forests that once covered the area.
In plan, Te Hauāuru Reserve is clearly structured. The entry plaza, with its small amenity building, is a welcoming space that flows into enclosed lawns, a promenade, orchards, and other places that stimulate water-based play and recreation.
The lawns, distinct within the park, are scaled for varied activities and defined by sculptural and functional seating edges. Level lawns can accommodate large gatherings; subtly sloping, more intimate lawns are tailored for picnics, rest and relaxation. The large, northern lawn is suitable for concerts and markets. All are oriented to the northwest to capture the sun, but benefit from the shade provided by new stands of trees.
Developed in collaboration with local iwi, the park's concrete seating edges and paved pathways were conceptualised as stream banks, with gaps between the banked walls 'inlets' to allow flows of people into and across the various areas. Inlaid with motifs of traditional tools and local shellfish, they tell a story about the place.