Back to news & events
News
NZAIA team up with landscape architects to discuss landscape assessment
Posted 28 01 2019 by Chantal Whitby
in News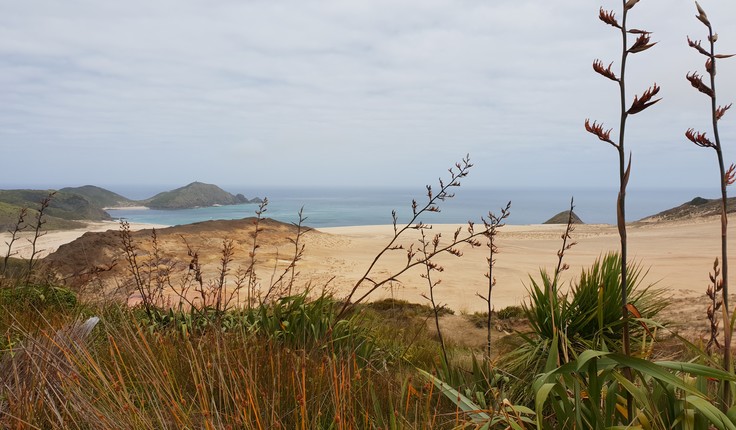 Particular focus on the assessment of landscape values and effects
Late last year the New Zealand Association for Impact Assessment (NZAIA) chose the topic for their next biannual newsletter and settled on the topical impact assessment genre of landscape assessment. Chantal Whitby, who is a core committee member of NZAIA and also an NZILA member, was approached to guest edit the newsletter. Kindly, and with much enthusiasm, landscape architect Clive Anstey agreed to co-edit the newsletter with Chantal.
Landscape assessment has been discussed widely within NZILA over the last year or so, with numerous workshops held around New Zealand to review current guidelines and during which some key issues for landscape assessment were raised. The authors in the NZAIA newsletter respond to these important concerns. The newsletter has a particular focus on the assessment of landscape values and effects which pose many challenges to not only landscape architects but also for other resource advocates and managers.
A diverse range of authors from throughout New Zealand were asked to share their reflections on landscape assessment from their experience. Each of the authors were asked to cover a topic within this theme, using the overall 'think piece' written by Clive Anstey as a prompt for their article.
The topics covered in the newsletter and authors included:
Outstanding natural landscapes/features and provisions in Regional Policy Statements (John Hudson).
Environment Court concerns with landscape assessment (Martin Williams).
The Environment Court and landscape assessment (Marion Reed).
Natural character assessments and provisions in a coastal environment (Rhys Girvan and Emma McRae).
The assessment and management of amenity values (Stephen Brown).
Community engagement: defining 'community' and informing consultation processes (Shannon Bray).
Language and definitions (Dennis Scott).
It was great to see interest in landscape assessment outside of the profession and this newsletter has helped to strengthen relationships with other disciplines in the industry, as well as raise awareness of the breadth of work undertaken by landscape architects.
To read newsletter click here.
To find out more about NZAIA or if you are interested in becoming a member please click here.
Thank you to all the authors who contributed to the newsletter for the commitment and time you put into your pieces.