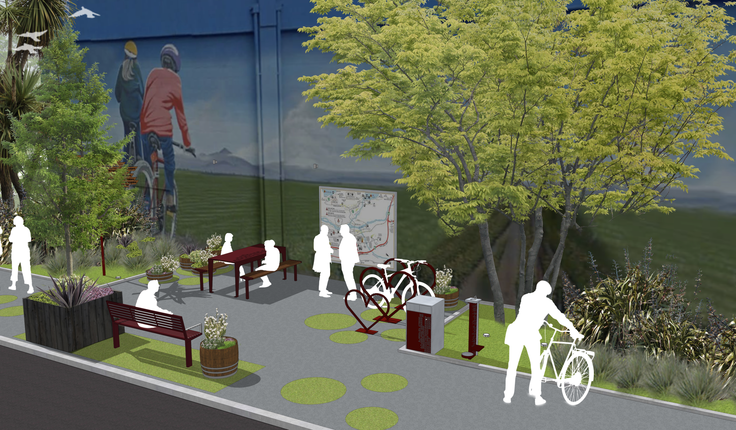 Transforming Renwick back into a place for people
Pause Park is the first permanent intervention to be delivered as part of a programme of public realm upgrade works in Renwick, a small semi-rural township in the 'heart of Marlborough's wine country'.
Like many small settlements scattered across Aotearoa, Renwick's town centre is also located at the junction of two state highways. Not such a problem 50, 25 or even 10 years ago, however an ever-increasing rise in vehicle trips have slowly eroded the identity and character of Renwick, and the once village-like aesthetic has been replaced by a public realm that prioritises cars over people.
Recognising this changing fabric Marlborough District Council commissioned AitkenTaylor to work closely with the community of Renwick to develop a vision and a range of strategies to transform Renwick back into a place for people.