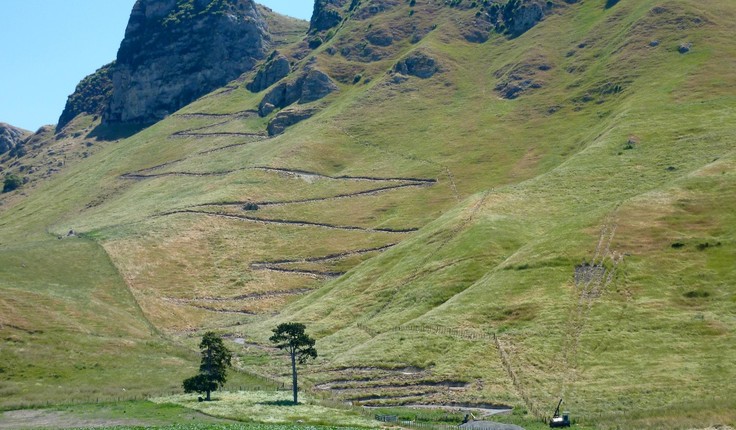 Watch Video
For NZILA President Brad Coombs 2018 has been notable for the key transport, housing and urban renewal projects which are keeping landscape architects across the country busy.
Brad took up the role after the April AGM and says waterfront projects in Auckland and Wellington are very important to the industry as the year comes to an end.
He says the big issues facing the profession this year have been about public input. He cites the controversial Te Mata Peak walkway and the huge response as an example, adding that landscape architects are key in providing resolutions in some areas.
The Craggy Range Winery ordered the construction of a walking and biking track on the peak after earlier buying the land surrounding it. The winery eventually agreed to remove it after pressure from local iwi. Ngati Kahungunu had said the path disfigured the peak which depicts the figure of an ancestral chief.
"It's really shown the level of public interest in our landscapes and it seems sometimes there has to be a mistake made. What we have seen is a a much greater level of public input to helping rectify and remediate the issues with the track.," says Brad.
Brad says the new government has seen a new focus on different types of transport issues, away from just focusing on roads to a whole range of transport solutions. "We've seen landscape architects really adapting to that."
As far as the NZILA is concerned, Brad says it has been an interesting year, with a period of transition as he took over as president. He says he's grateful that the executive has stayed the same. "I've spent a bit of time getting to know the profession a bit better and I've had a very consistent team to help me to do that."
See Brad's review of the year in the video - click here