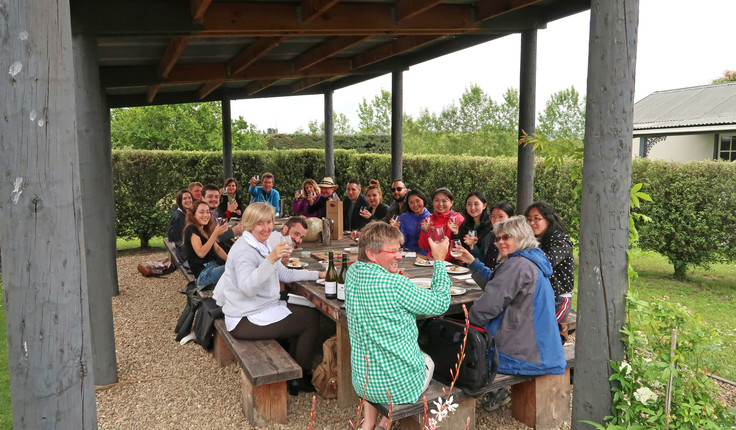 Waipara Bus Tour
Late November our NZILA Canterbury Westland branch organised an exclusive "Hidden Landscapes – Wine and Culinary Wonders" bus tour to the 'mysterious' Waipara District. It was a great day out and over twenty people were on board including local landscape architects, students, friends, and family.
The tour started in the misty Waipara Gorge with a visit to a local Truffle grower "Kings Truffles", who harvests over 6000 trees across the Canterbury region every year. The tour concluded after a taste of their truffle butter with some breads and honey and a demonstration of the truffle dog. A discovery tour along and through the Waipara River followed to have a look at the interesting geology and fossils found further up the river.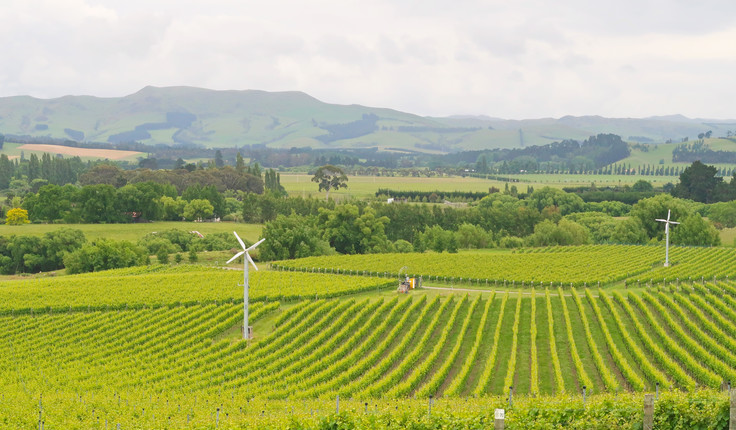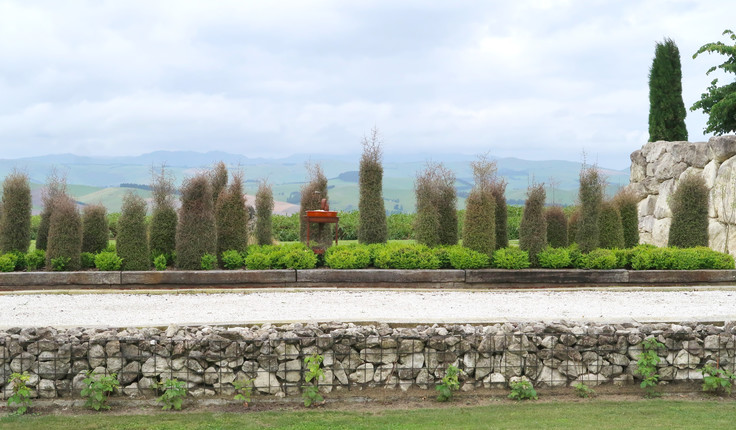 The next part of the trip was an extensive wine tasting with some of the best local wines at Greystone Winery. They grow their vines on the limestone and clay slopes; the perfect combination for minerality and concentration. At the end of the tour, everyone was invited to visit the private Rockford Hilltop Garden where tons of limestones were excavated out from the building foundation, and re-organised into various garden elements.
It was great to get Branch members together for an extended outdoor event and everyone's smiles and laughter along the way proved it was a very successful day out. The committee is considering introducing a version of this programme as part of the conference next year to share the special North Canterbury experience with professionals and students from all over the country.