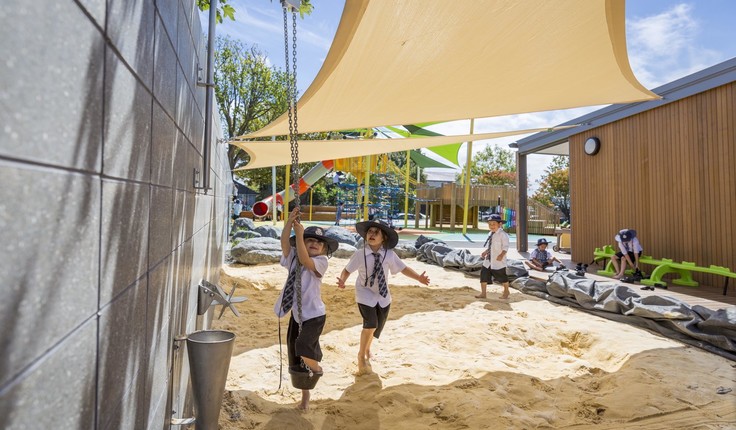 Jasmax landscape architects
St Andrew's College in Strowan, Christchurch, has been awarded a Learning Environment NZ 2018 accolade for Excellence in Educational Facilities – Landscape/Outdoor Learning. The playground and landscape accompany the school's Stewart Junior Centre, and featured on Landscape Architecture Aotearoa earlier this year.
As learning outside the classroom continues to be an important consideration in a school's overall design, Jasmax landscape architects worked closely with St Andrew's staff and play consultant, Tina Dyer, to design a playground which was not only a fun play space, but one that would enrich and enhance students learning with an emphasis on sustainability.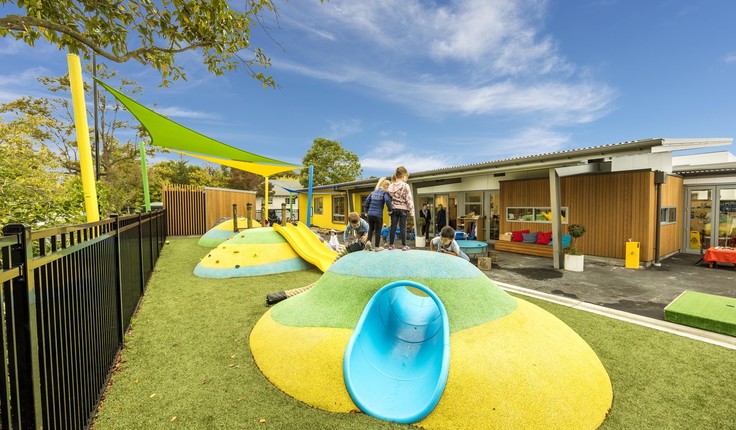 Making the award, the judges said: "The Stewart Junior Centre illustrates the outcomes of a robust planning process, quality research and consultation. The design outcome has provided a creative place for a variety of learning opportunities, physical interactions and exploring the landscape in three dimensions. The design team are to be commended for their clear diagrams,detailed planning process and design outcome."
Jasmax lead landscape architect on the project, Adrian Taylor, said, "We want students to engage with the environment through a variety of ways. There are student gardens to educate on nature and growing food and surface water is collected and flows through boulders providing a play element in rainy weather.