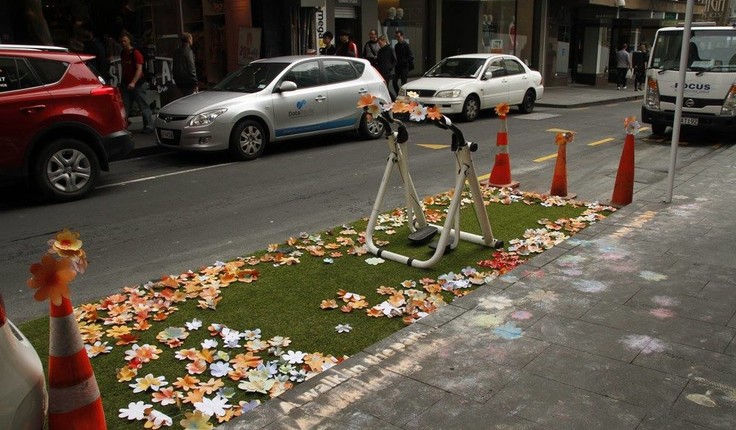 Highlighting the importance of public spaces
Today is world Park(ing) Day! It's a worldwide event where artists, designers and residents turn urban car parks into temporary public spaces.
The event has run since 2005 and aims to highlight the importance of quality public space.
The NZILA Auckland Branch has been involved in this event for the past six years and is back at it this year - focussing on Britomart.
Where ever you are - if you are involved or simply see a good one - send us your pictures to claire@blamethemedia.co.nz or tag us on instagram @laaotearoa and we'll publish a selection next week.