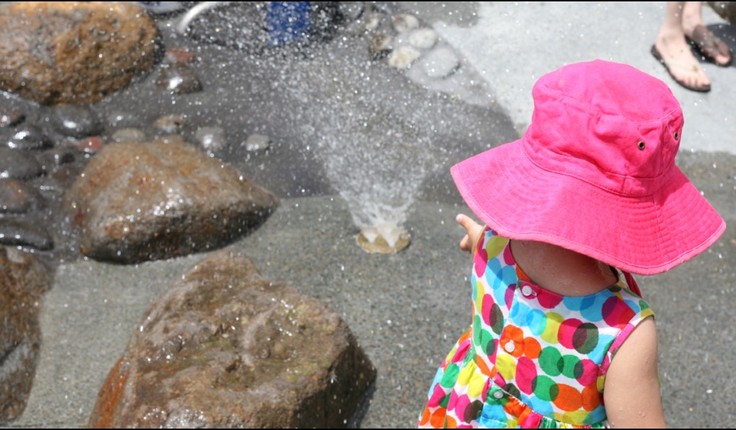 "There's a growing awareness around the importance of unstructured play for children,"
Landscape architect Sarah Collins has done a lot of work in the area of children's play in both early childhood centres and public parks. Based in Auckland, she's a partner at Boffa Miskell and heads up a specialist team who are passionate about children's play and who work predominantly in that area.
"My family lived in two different homes as my sisters and I grew up, and both were beside the Waimairi stream," she says.
"We tried to fish for the trout that swam in the stream. We had a kayak and tried various other floating devices. Over the years, we learned a huge amount from living in that environment.
"That background, together with the work that I do, has led me to thinking about the benefits of providing water-play and the wide range of opportunities to do so within our towns and cities."