Back to news & events
News
Queenstown's housing shortage - the tussle between supply and design
Posted 16 05 2018
in News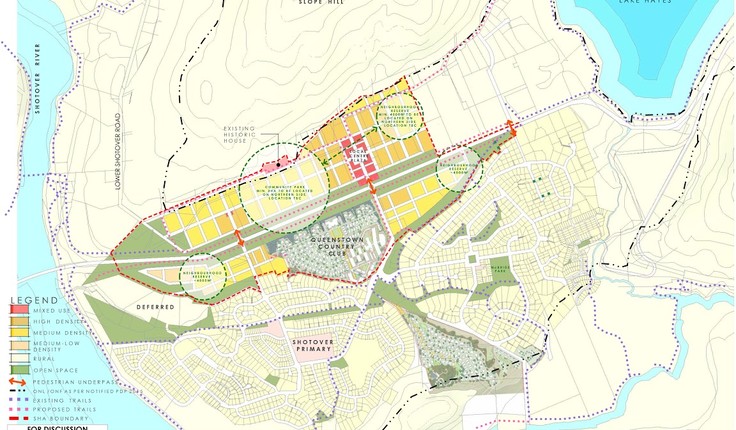 More housing in the Queenstown Lakes District is desperately needed - there's no argument about that. Current growth projections suggest an additional 9000-plus dwellings will be required district-wide by 2028. This rises to nearly 17,500 by 2048.
But what is hotly contested in this stunningly beautiful tourism hotspot is where that housing should be, and what it should look like.
Urban designer and landscape architect, Dave Compton-Moen of DCM Urban Design Limited, worked with the district council on an indicative Masterplan for a controversial Special Housing Area at Ladies Mile, a rural area adjacent to Lake Hayes Estate and Shotover Country and considered by many to be the gateway to Queenstown. Compton-Moen says there's potential to develop over 2000 dwellings in the 136-hectare area and his job was to look at how it could be done.