Back to news & events
News
The green heart at the centre of an ambitious project
Posted 09 02 2018
in News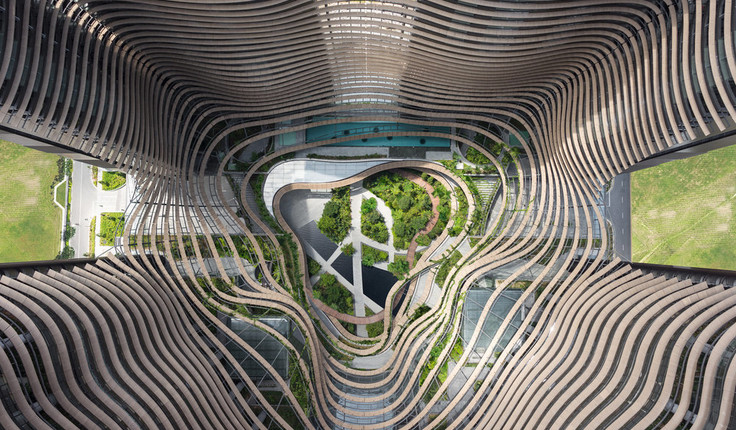 Marina One in Singapore's Marina Bay district
Big issues like climate change and and increasing global population are at the design heart of an ambitious project by Ingenhoven architects and landscape architects Gustafson Porter + Bowman which has just opened in Asia.
Marina One is the largest public landscaped area in Singapore's Marina Bay district.  Officially opened on January 15, it already won the "Concept- Visionary Living & Working" Iconic Award in 2016. 
The design features a central courtyard nestled between four towers, the "Green Heart", which was inspired by Asian paddy fields. From here, a winding ramp allows visitors to ascend amongst tropical vegetation and under canopies of trees.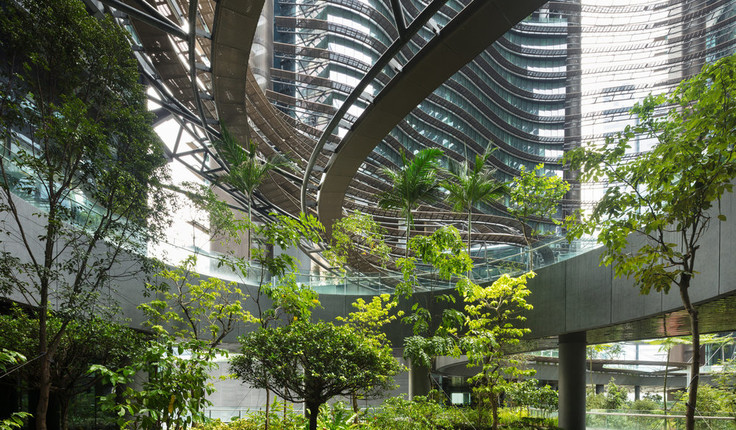 The garden boasts over 160,000 individual trees and plants from 350 different species, which have been specifically chosen to attract insects and butterflies. Wooden walkways and stone pavings maintain the natural feel of the environment, as do a large reflecting pond and three-storey waterfall, which adds an element of sound.