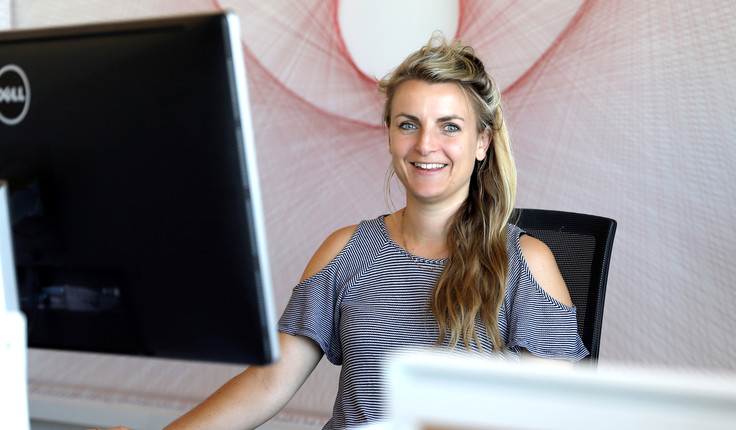 Canopy warmly welcomed Ursula Bowman into their Nelson office last year as a landscape architect packed with design talent and fresh international experience. Ursula returned to New Zealand with her husband and daughter looking to settle down and start her working journey back home.
A landscape architect practicing since 2010, Ursula graduated from Lincoln University with a Bachelor of Landscape Architecture. After graduating Ursula travelled abroad living in both London and Singapore where she worked for global companies working on large scale hospitality, high-end residential, infrastructure and public realm projects world-wide. Projects ranged from masterplanning through to the smaller detailed landscape scale.
Working on projects in varied countries has given Ursula a strong interest in how culture and place influences design and how we can adapt and be influenced by these in current projects. Ursula is also very passionate about creating places that are sustainable, ecologically friendly and ones that are designed for the future. Recent projects Ursula has worked on have included green infrastructure elements which she believes can add huge benefits to growing urban places.
Her strengths are to bring a strong design approach to a project, the ability to work in multidisciplinary teams and to take a project from the large scale through to construction documentation. Ursula enjoys working in a collaborative team to create cohesive, well designed spaces for people to enjoy.