Back to news & events
News
Honouring Christine Heremaia & the Styx River Catchment Restoration
Posted 30 10 2017
in News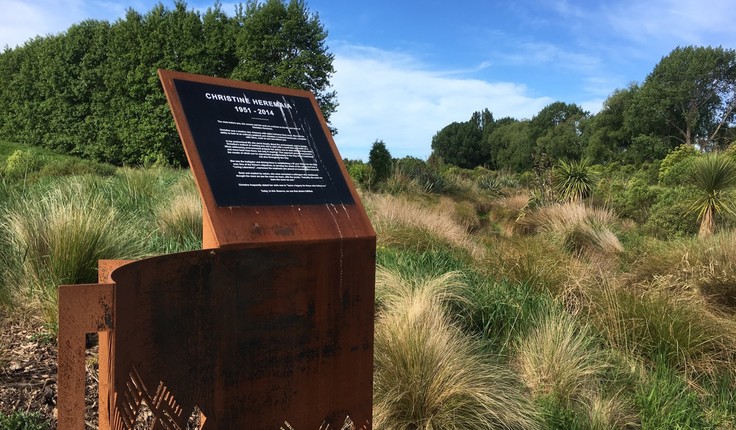 WALK & TALK
A small group of Landscape Architects & Architects joined Christchurch City Council Landscape Architect & Ecologist Antony Shadbolt for a short walk & exploration of the landscape restoration along the Styx River at 303 Radcliffe Road near Belfast.
Antony introduced the group to the 8 hectares of native forest and riparian restoration which has been planted in and around the confluence of the Styx River, Kaputone Stream, and naturalised Radcliffe Road Drain Diversion.
This area is one part of the impressive Styx River (Puharakekenui) Catchment restoration project which was spearheaded by visionary Christchurch City Council landscape architect Christine Heremaia. Christine sadly passed away in 2014.
As part of the walk we visited the memorial seat and plaque honouring the memory and legacy of Christine which was unveiled earlier this year.
Photo credits: Paul Roper-Gee, Canopy