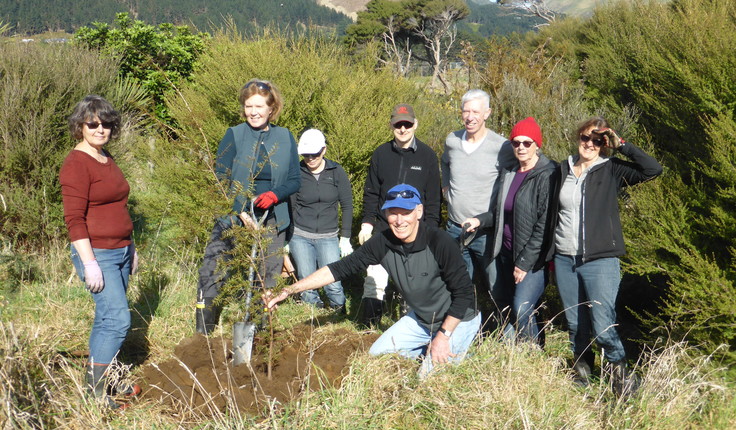 Totara grove of remembrance
Wellington Branch landscape architects and family members returned to the totara grove that was planted 6 years ago to remember landscape architects who have passed away.
We planted a totara in memory of Kay Bannatyne who died in April this year.
The trees are now well established and we are looking forward to installing a seat for visitors to rest and be immersed in the native regeneration that is showing impressive growth and extending the small bush remnant which is the seed source for the restoration programme.