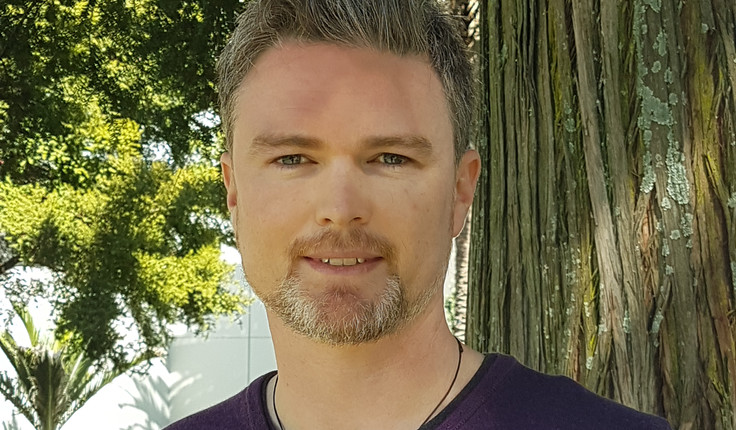 Leading the Design and Visualisation Team at AECOM in Auckland
Kia ora koutou, ko Daniel Chapman tōku ingoa. I currently lead the Design and Visualisation team at AECOM in Auckland, which consists of Landscape Architects, Urban Designers and 3D Visualisation specialists. I am a Registered LA with the NZILA and a Chartered Member of the Landscape Institute UK.
After finishing my BLA at Unitec in 2003, I joined Architecture Brewer Davidson as an urban designer and then Boffa Miskell as a landscape architect. Following travels through India, Nepal and Europe I spent nine years in London, including eight years at LDA Design. I had the opportunity to work on and lead a great range of project types and scales from master planning of greenfield developments (including one for 10,000 homes!), to gritty urban brownfield regeneration, to the London 2012 Olympic Park, to local play spaces. I gained particular experience designing and delivering public parks, which fostered my passion for the role public landscapes play in personal and community health and well-being, whether as a social hub, restorative landscape or the setting for active recreation.
After arriving back in New Zealand in 2015, I joined AECOM to lead and grow a landscape architecture team in Auckland and be part of a wider Australia-New Zealand design team with existing studios across Australia – a challenge I felt ready to take on. Being a small team within a huge organisation does come with its challenges, but it also comes with big pluses, such as easy access to experts around the globe on all sorts of topics from technical detailing to city resilience strategies, and access to specialist support from the full range of engineering and environmental disciplines.
This year has had a delivery focus for our LA team, with the new public realm project Victoria on the River in Hamilton well underway, a new outdoor space nearing completion at Remuera Primary School, and 8 Lake Pupuke Drive apartments about half way through the build. Other exciting projects on the go include a large sports park in north Hamilton and several new cycleways across Auckland. Our small team is busy and we are planning for expansion in the near future.
On a personal level, my current extracurricular activities include West African drumming, playing drum kit and percussion in a fantastic new band (watch this space!), windsurfing, kayaking and bush walking. I am also in the middle of a Certificate in Te Ara Reo Maori (Level 2) with Te Wananga o Aotearoa.