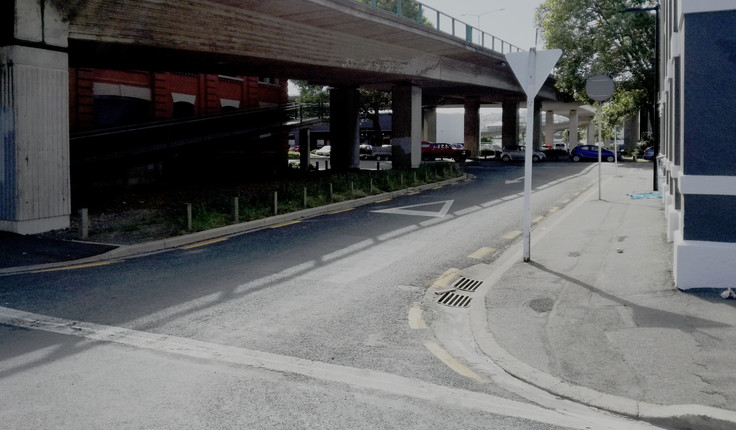 Jetty Street Closure and Streetscape Enhancement
Part of Dunedin's charm lies in areas with rich architectural and social history, which offer significant opportunities for urban design. Sitting between the harbour and the heart of the city, the Warehouse Precinct is one of these areas. In recent years, enthusiastic property owners have upgraded a number of buildings in the precinct to meet current safety requirements and adapt to new industrial and retail uses, while simultaneously enhancing heritage values through creative design. The Dunedin City Council's City Development team has worked alongside these property owners to support heritage re-use and improve the surrounding streetscape, most notably along Vogel Street. The result is a series of improvements that make the area more attractive and useable and have garnered growing local support and enthusiasm.
Further development in the Warehouse Precinct is underway in 2017/18, beginning where Vogel Street passes beneath the Cumberland Street overbridge. Running underneath and alongside the overbridge is Jetty Street, a relatively short accessway with documented traffic safety concerns. Following a consent process and public hearing, Jetty Street has been closed to vehicles and construction is underway to transform the space into a vibrant, people-focused pedestrian area.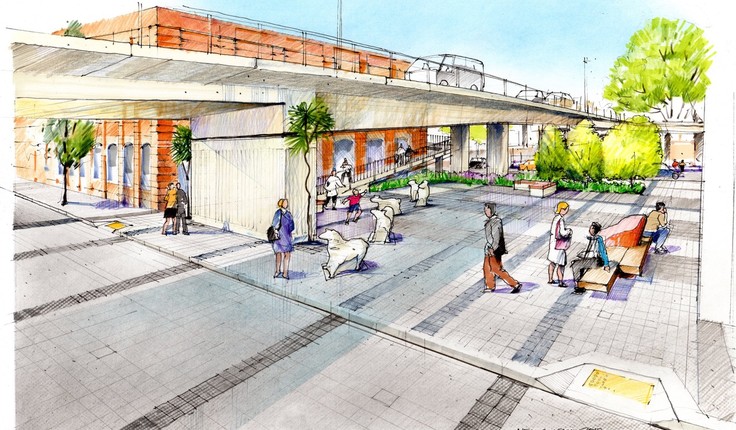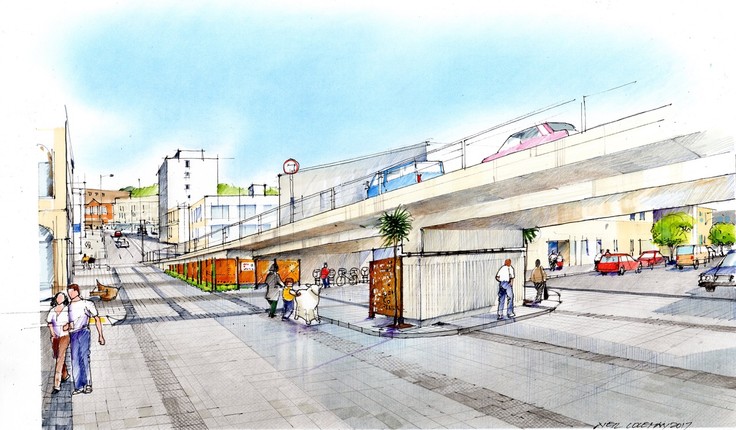 The design builds on recent improvements made along Vogel Street and features the following elements:
Paving materials and design to match recently installed paving at the southern end of Vogel Street
A community recycling centre under the Cumberland Street overbridge
A recycled steel structure and green wall to screen the southern section of the overbridge abutment – created in collaboration with a local artist and engineer and incorporating a decommissioned ship hull
In-ground LED lighting to improve safety and create interest at night
Bespoke macrocarpa and concrete seating to encourage people to spend time in the area
New plantings to mitigate harsh winds and provide urban green space
Concrete sheep sculptures to help block traffic, showcasing the work of local artists
New bicycle stands to encourage alternative modes of transport
Construction began at the end of May and should be completed by October this year, just in time for the annual Vogel Street Party.