Back to news & events
News
Themed Outdoor Photographic Exhibition at Queens Wharf in Auckland: Connections - Reflections
Posted 29 05 2017 by Haylea Muir
in News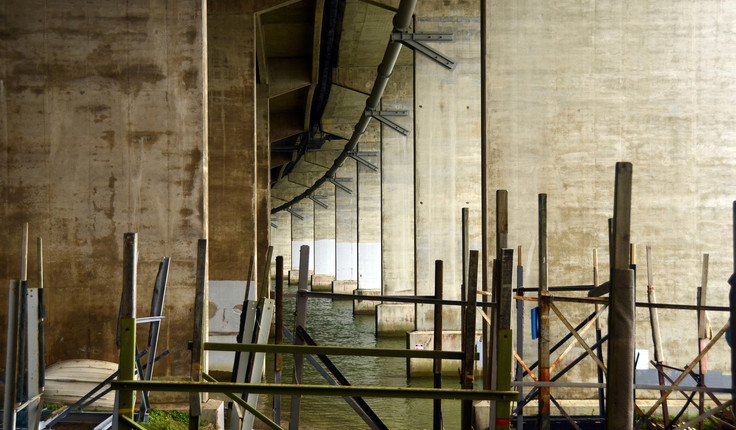 by Haylea Muir
I was recently selected to take part in a collaborative photography project being run by Panuku as one of their place making initiatives. Seven photographers were mentored by Tom Ang (internationally renowned digital photographer) for 5 weeks to shoot, workshop and curate a themed outdoor exhibition that is currently being shown at Queens Wharf in Auckland. The theme: Connections- Reflections.
The theme was open for us to interpret how we thought best. Many of my fellow photographers took a visual, literal approach shooting amazing reflections in glass and water. I considered places as reflections of people and their connections with them. I pursued the concept in a more abstract way taking photos of places that showed connections between people and land, landscapes that to me showed visible signs, marks, the reflections of their people past and present; Landscapes ranging from farmland to suburbs, parkland, Maunga and coastal edges. 
I spend my days as an Associate in Isthmus' Auckland studio; an interdisciplinary 'no boundaries' design studio made up of Landscape Architects, Design Planners, Urban Designers and Architects. We have a language and we understand what each other are saying, drawing and making. We sing from the same song sheet: one of land, people and culture. It was interesting, at times frustrating, and mostly incredibly rewarding to be part of a creative process with a group of people who are not my usual 'people'.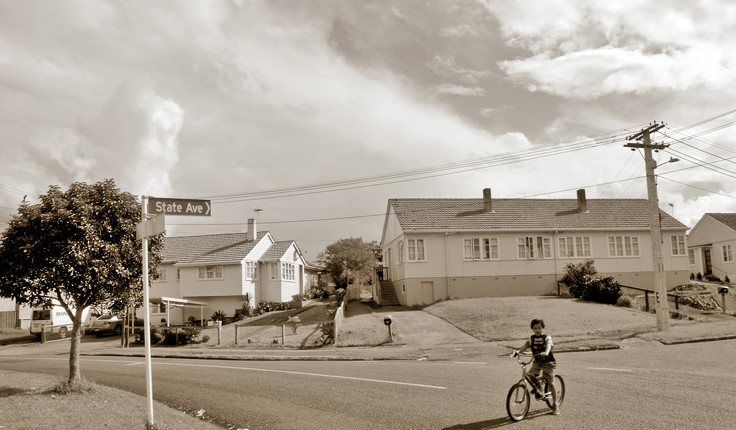 Without initially realising, I approached this project like I would any here in our studio - as I have been trained to and as I generally think about the world. (Look to the land, look to its people, what cues can we take from them?).
Throughout the 5 week process it became more and more obvious that I thought about the concept quite differently to the other photographers. It seems to me that this was because at the end of the day I'm not actually a photographer! I'm a landscape architect who uses photography to capture and understand things. I feel privileged to have taken part in this project, to have learned so much from these fellow creatives and am proud to have had 5 photos selected for the exhibition alongside some amazing and diverse talent.