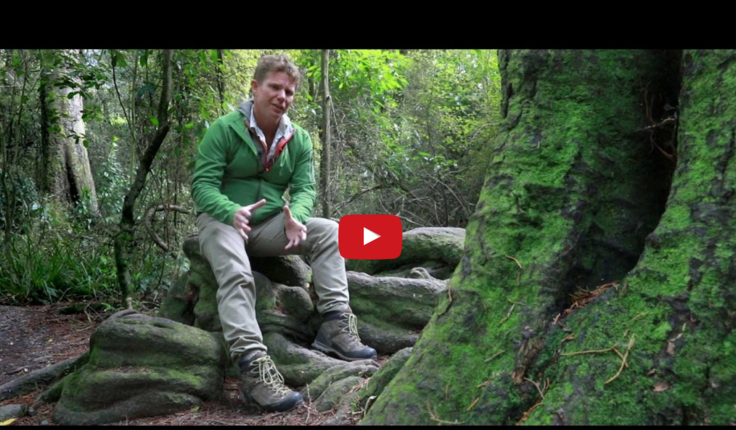 - Antony Shadbolt
Council Landscape Architect and Ecologist Antony Shadbolt speaking
on the new urban forest planned for Woolston, which will be created alongside
the Land Drainage Recovery Programme works in the area.


Native birdsong will soon return to Woolston neighbourhoods when an unused school field is transformed into an urban forest.
The new forest is planned for Linwood College's lower fields, off Ferry Rd and is a key component in Christchurch City Council's Bell's Creek flood mitigation scheme.
The Council is buying the fields, which have not been used by the school since they were damaged in the earthquakes, with the aim of turning them into a forested wetland reserve.
Thousands of native trees and plants will soon be planted on the site which will also act as a storage basin, reducing the frequency and severity of flooding in the surrounding area.
It's hoped the 2.75 hectare forest will attract bellbird, kereru, fantail, grey warbler and in the future, even tui, kakariki and kaka, back to the Woolston area.
The reserve is strategically located to provide both a core habitat and a stepping-stone for native bush bird movement across the city between areas such as Riccarton Bush, Travis Wetland and Styx River Reserve network and the Port Hills reserves.
It will be accessible to the public during the day with a sealed pathway and boardwalk bridges to allow the community to explore and enjoy a piece of wilderness in a residential area.
Work is under way on the project, which is due for completion in September.
Council Landscape Architect and Ecologist Antony Shadbolt says the forest will be an amazing legacy project for the city providing enjoyment for future generations. He believes it is the first of its kind in New Zealand.
"I can't think of anywhere else where this has been done. It's important to seize these opportunities when they arise to re-establish networks of native forests.
"In 50 to 100 years time, invasive predators should have been largely eradicated or at least greatly reduced, and we will likely see large numbers of these bush birds coming back. It's also important for people to have accessible areas of nature within the city, allowing them to regularly interact with nature, to hear birdsong and be invigorated by the touch, sound, smell and ambience of a native forest. It will also be very useful for education."
The reserve will be planted with forest dominated by totara, matai and kahikatea trees. These species have been chosen to replicate what is growing in Riccarton Bush and the totara and matai stands that once made up the 30 hectare stand at Papanui Bush before the area was developed.
"We're trying to make it as authentic as possible," Dr Shadbolt says.
A five-metre gap of grass between the forest and properties will reduce any fire risk. Council is offering adjacent property owners the opportunity to install pool-style fencing around the boundary of the reserve to improve visibility into the reserve, which will be kept locked at night.
Other projects in the Bell's Creek flood mitigation scheme include building a new basin on the northern half of Edmonds Park, a debris screen in Woolston Park, a pump station and new outfall on Richardson Tce near the Heathcote River and a new stormwater treatment facility.