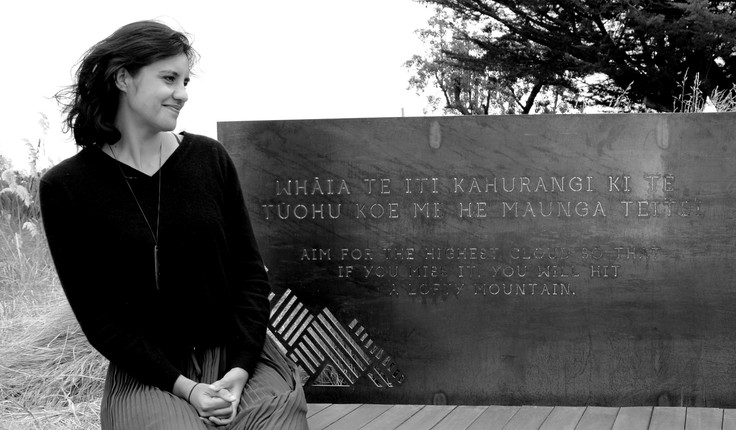 Unveiling of a memorial seat and plaque honouring the memory, and work, of Christine Heremaia.
On Saturday 11th March there was a private event in Otautahi Christchurch to commemorate Christine Heremaia, the superb council landscape architect who died from cancer in 2014. A memorial seat and plaque were unveiled.

Christine was a very competent landscape architect who addressed our bicultural world, worked inclusively with community, respected the layers of the past, our indigineity, and worked so cleverly toward fantastic visions for a sustainable future. The memorial has been installed in a new plains park that she instigated - she strategised & got council to acquire the land in stages. It involves 8.5ha of podocarp forest revegetation around wetlands with plant biodiversity eco-sourced from Riccarton Bush. This place is just one of her superb success stories.
Christine's successor at Christchurch City Council, landscape architect Antony Shadbolt, officiated the unveiling.  
Christine began her professional career with the Christchurch City Council in 1993. She made an immediate impression on both staff and elected representatives with her integrated planning approach. It was an approach that built upon values such as landscape, ecology, recreation, heritage and culture, and as one councillor remarked, "This is the kind of planning that I hoped would occur with local government reform".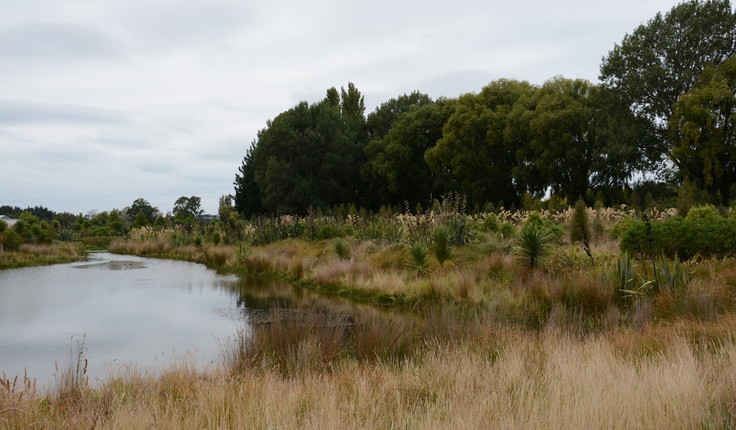 Sometime later, under the more enlightened approach, the Council's land drainage responsibilities were coordinated by the Waterways and Wetlands Team. This was a multi-disciplinary team of civil engineers, ecologist and landscape architects. Much experience was gained in the restoration and protection of waterways and wetlands, and Christine guided the transformation of utility drains within schools into naturalised waterways. It was a collaborative effort involving active participation by children, parents and teachers in planning, physical works and in- stream monitoring.
The need for asset management planning provided the opportunity for the Council to develop a natural asset management strategy for waterways and wetlands. In collaboration with many others Christine spearheaded the development of the Styx Vision 2000 - 2040; a vision with five key goals. This is a much celebrated commitment by the Council.
Under Christine's watch, the viability of the Styx River ecosystem has been safeguarded for future generations through securing generous reserve linkages that will one day stretch from the source of the Styx River (and it's tributaries) to the Sea. Within this 'source-to-sea experience' native forests are already starting to appear, native wildlife is starting to out-number exotic species, local communities are engaged, and traditional mahinga kai resources are once again being planned for and harvested on the doorsteps of the city.
Christine was a true visionary with the unique ability to bring people, communities and experts together to share in and make that vision happen despite the many challenges that typically face people who advocate for the environment. In doing so she has left Christchurch a much better place in which to live and explore, and has left an enduring legacy that equals other iconic left to us by earlier forefathers of the City such as Riccarton Bush and Hagley Park.