Events Calendar
Te Nohonga Tuarua - Seat Design Challenge Two
1 Dec 2021, Brick Bay & Britomart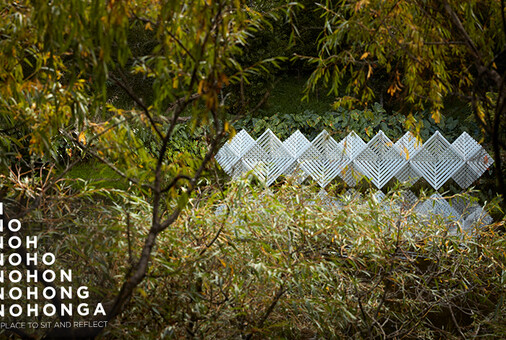 Te Nohonga Tuarua Seat Design Challenge Two Brick Bay, Britomart, Resene, and the Auckland Branch of Tuia Pito Ora New Zealand Institute of Landscape Architects are joining forces for the second time, to challenge students and all levels of graduated landscape architects to design and construct creative Nohonga (Seat) designs for the citizens of Tāmaki Makaurau.
Te Ao Hurihanga – Climate Resilience Nā Tāne i toko ka mawehe a Ranginui rāua ko Papatūānuku, nāna i tauwehea ai, ka heuea te Pō, ka heuea te Ao. Tāne thrusted upwards and separated Ranginui and Papatūānuku, so there was night, and there was day. The whakataukī above reflects the notion of change, and the separating of the heaven and earthly realms so there was life. Like Tāne, the changes we make can inform the ways we live and adapt with ever-changing climatic environments. Te Ao Hurihanga (The Changing World) draws on this year's theme of Climate Resilience.
The theme challenges us to think about how we adapt to change in the form of a Nohonga.
The Challenge
Collaborative teams of two or more are challenged to create and submit Nohonga design proposals. The Nohonga should, in some way, address the concept of Climate Resilience. This concept is open to interpretation through design and materiality.
Entries should include details of dimensions, materials, construction method and installation including the ability to install and relocate the Nohonga between its two planned display locations of Britomart (Auckland) and Brick Bay Sculpture Trail (Matakana).
A judging panel comprising representatives of the Sponsors and Tuia Pito Ora will select up to a maximum of five entries to progress to construction. The team for each selected entry will be paid a minimum of $3,000 to support the further design, construction, and installation of their proposal.
The Nohonga will have an initial temporary install of approximately four weeks within the public realm of Britomart; followed by relocation to Brick Bay sculpture trail outdoor gallery for a further install of up to 12 months. This will be separately negotiated by each team with Brick Bay.
For more details on sponsorship; the project brief and requirements; eligibility; health and safety; potential COVID-19 impacts; ownership; judging; publicity; timing and deadlines; and submission information please click here.
The Deadline(s)
This is an email for call of interest, to participate in the 2nd Nohonga – Seat Design Competition. Teams are asked to pre-register by Monday 28th February 2022.
Please submit, using this Form, by email to Auckland@nzila.co.nz with 'Nohonga pre-registration' in the subject line along with the landscape architect design lead.
The final deadline for competition submissions is Friday 29th April 2022.
For queries please email Auckland@nzila.co.nz with The 2nd Nohonga in the subject line.