Events Calendar
SOLA50: The 50th anniversary of the School of Landscape Architecture
6 Nov, Lincoln University, Christchurch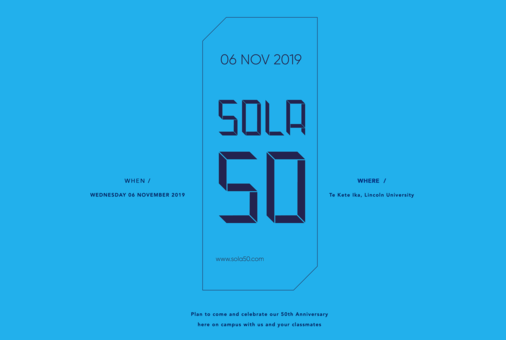 The School of Landscape Architecture was established at Lincoln University in 1969, and on the 6th November 2019 will celebrate turning 50.
We warmly invite all of our alumni and friends of the school to come and celebrate with us here on campus.

The day will include lunch, a special SOLA50 installation opening, and a walk down memory lane thanks to some mini-lectures from staff both past and present.
Our celebrations will also tie in with the 2019 NZILA Firth Conference at the Town Hall.
So, plan to come and celebrate our 50th anniversary with us and your classmates.