Events Calendar
Re-Imagining TE AWA KAIRANGI
16 Jun, War Memorial Library - Wellington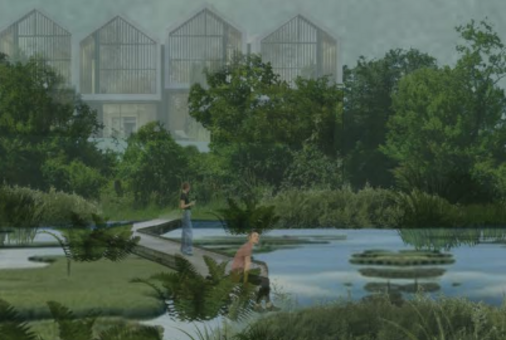 Hutt City Council has joined with Architecture and Landscape Architecture students at Te Herenga Waka Victoria University of Wellington to explore different hypothetical design briefs. The ideas generated in the student work are conceptual - not set in stone - and stimulate further thinking about what might be possible in the city.
RE-IMAGINING HOUSING
The Wellington School of Architecture Mass Studio project looked at implications of the change in housing density for a part of Hutt City. The project is an experimental, future focused design-led housing reimagining. It works at urban and local housing cluster scales with a focus on creating beautiful, refined, and unique contemporary housing designs that advocate for
new ways of living at density. The goal of this re-imagining experiment is to create visionary examples of highly desirable, liveable, high density and the positive potentials of mass housing in a contemporary environment.

RE-IMAGINING PETONE ESPLANADE
The Wellington School of Architecture (Relational Landscapes Studio) interrogates how landscape can be a medium for structuring projective responses to socially and environmentally just land-based change. Students employed a variety of design methods to adapt Petone's Esplanade Zone to accommodate sea-level rise and increased flooding/storm surge incidence. Proposals envisage a pedestrian priority, biodiverse living landscape that expresses Petone's specific identity communicating where and how change might unfold in the context of Petone 2040 and beyond.
Date:
16-24 June 2022

Location:
War Memorial Library

Opening night:
16 June, 5pm

Floor Talk Event:
22 June, 7pm

Queries:
hannah.hopewell@vuw.ac.nz or mark.southcombe.vuw.ac.nz