Events Calendar
Pecha Kucha Hamilton-Creative Cities
16 Mar, Victoria on the River - 5-10pm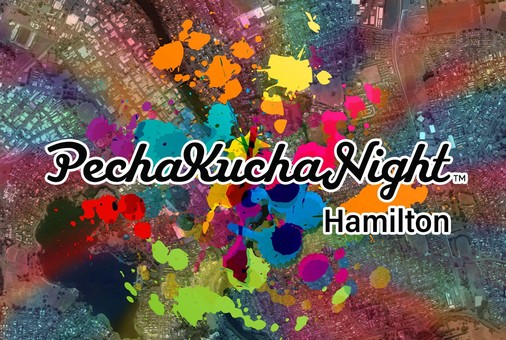 The Japanese word for 'chit chat' PechaKucha celebrates the unique stories we all have to tell. PechaKucha Nights Hamilton give a platform to a wide range of people, to speak on a diversity of topics. The model sees presenters define their own topic, with each having just 20 seconds for each of their 20 images.
It is a takeover day of creative arts in our city! A super saturday!
On March 16th Pecha Kucha Hamilton will join the festivities of arts events across our central city. Best of it all it is FREE!
We will be joining in with Saw Wave-Music Concert (5pm start) to create an indelible smorgasboard of fantastic bands and guest speakers for this very special event!
And what better way to celebrate our local arts with a Pecha Kucha theme of Creative Cities!
Saw Wave concert will start from 5pm just in time to have a picnic dinner.
Pecha Kucha kicking off approximately 8pm.
Guest speakers will be announced shortly!
A shared festivity with BOON Hamilton Street Art. Many thanks to our sponsor CBD Events, Hamilton Central for their support!
Saturday 16 March
Saw Wave concert 5pm
Pecha Kucha 8pm