Events Calendar
NZILA Streetscape Speaker Webinar: Kate Orff & Tama Whiting
1 Oct, Zoom Online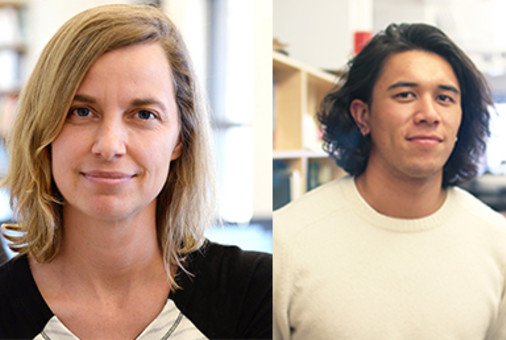 NZILA, in collaboration with Streetscape, is pleased to host a webinar with Kate Orff and Tama Whiting from SCAPE Landscape Architecture DPC.
In this lecture, "Toward an Urban Ecology" Kate Orff will present SCAPE's approach to landscape design, demonstrating how to move beyond familiar and increasingly outmoded ways of thinking about environmental, urban, and social issues as separate domains; and advocating for the synthesis of practice to create a truly urban ecology. A range of participatory and science-based strategies will be discussed and shown in the lecture through the lens of the office's work, featuring projects, collaborators, and design methods that advance urban ecological design.
Tama Whiting will discuss Tom Lee Park project case study.
About Kate Orff
Kate Orff, RLA, FASLA, is the Founding Principal of SCAPE. She focuses on retooling the practice of landscape architecture relative to the uncertainty of climate change and creating spaces to foster social life, which she has explored through publications, activism, research, and projects. She is known for leading complex, creative, and collaborative work processes that advance broad environmental and social prerogatives. In 2019, Kate was elevated to the American Society of Landscape Architects (ASLA) Council of Fellows—one of the highest honors bestowed on landscape architects practicing in the U.S.
Kate was awarded the prestigious MacArthur Foundation Fellowship in 2017, the first given in the field of landscape architecture. In 2019, she accepted a National Design Award from the Cooper Hewitt, National Design Museum, on behalf of SCAPE, and was named a Hero of the Harbor by the Waterfront Alliance. She was a 2012 United States Artist Fellow, dubbed an Elle Magazine "Planet Fixer," and has been profiled and interviewed extensively for publications including The New York Times, The Washington Post, The Economist, National Geographic and more.


About Tama Whiting
Tama Whiting is a Designer at SCAPE. He seeks to integrate and adapt ecological systems into the built environment and has a keen interest in exploring cultural narratives with local communities.
Tama holds a Master's in Landscape Architecture and a Bachelor's in Architecture from Victoria University of Wellington. He also participated in the Graduate Exchange Program at the Technical University of Munich.
Read more about Tama's journey from Aotearoa to New York here.
When:
12pm, Friday 1st October 2021
Where:
Zoom, link will be provided to registrants prior to the webinar
Cost:
Free for NZILA Members, $30 for non-members
Registration:
Please click here to register. Places are limited so please register early to avoid disappointment.