Events Calendar
Erosion and Sediment Control for Land Disturbing Activities
25 Aug, Auckland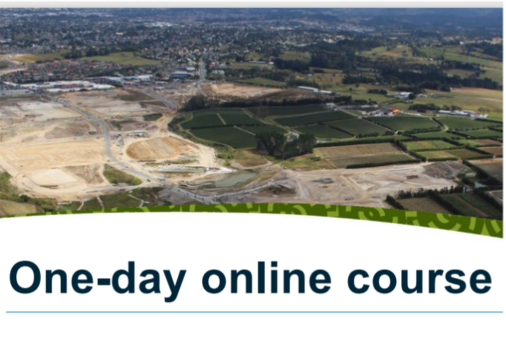 Auckland Council is pleased to announce the online training course "Erosion and Sediment Control for Land Disturbing Activities" (based on GD05). We invite those interested in attending to view the course flyer and register using the form here. The link to access the online training will be provided after registration and before the course date.
The next course date is 25 August 2022, 9am – 4pm. The fee for the course is $500 (plus GST) per person. The spaces for the course are limited and it's advisable to complete the registration as soon as possible.
There will be a certificate for attending the course. Familiarity with GD05 (available at https://www.aucklanddesignmanual.co.nz/regulations/technical-guidance) will be helpful, although not essential, for the course.
For any related queries, please use this email address: esc@aucklandcouncil.govt.nz.
It would be greatly appreciated if you could please share this email notification within your organisation, as appropriate, and/or with other industry practitioners who, in your opinion, might be interested in this training opportunity. If you are not the correct person in your organisation to receive training offers from Auckland Council, please reply to this email and let us know the correct recipient.
For more info click here
Date:
25 August 2022
Time:
9am – 4pm
Register:
Here